Best Ultralight Fishing Rods (7 Reviews & Buyers Guide)
Getting a quality fishing rod is one of the most essential purchases you will have to make as an angler. Similar to any sport, it is necessary to have the best possible equipment, and the best ultralight fishing rod is no exception.
Quick view the best ultralight fishing rods:
If you use the wrong rod, you may not be able to cast your lures and bait as far or accurately as possible.
You could also have difficulty with bite detection, often confusing hand-ups, collisions, and snags, which can be frustrating.
On the other hand, using the right ultralight fishing rod allows you to cast and work your bait in the best way possible, which will increase your chances of landing a fish.
With lots of ultralight fishing rods available on the market, choosing the right fishing rod to satisfy your needs can be a bit tricky.
Well, here are some tips and what you need to know when you go out to purchase the best ultralight fishing rod for your next fishing adventure.
What is an ultralight fishing rod?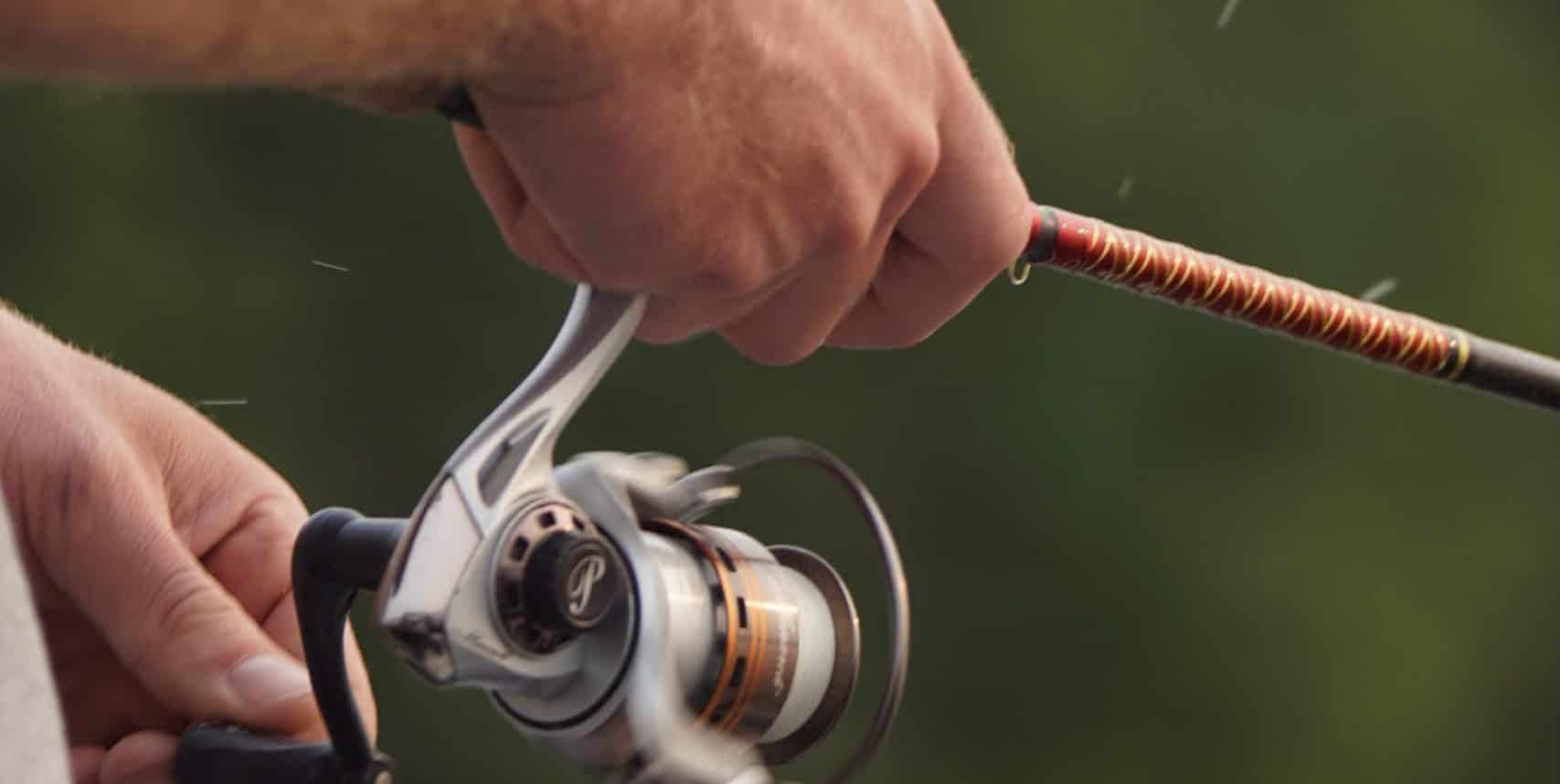 An ultralight rod is a lighter built, shorter in length and typically holds lighter lines and reels.
These rods are used to fish for smaller fish such as bass, trout, and panfish. However, some fishermen will expand their usage to cash bigger fish too.
Kayak fishermen often opt for an ultralight fishing rod as they are much easier to manage and store. 
'Ultralight fishing rod' does not just relate to the actual weight of the rod. It refers to the rod's power.
Fishing rod power generally refers to a rod's stiffness or resistance to bending and is usually rated as ultra-light, light, light-medium, medium, medium-heavy, and so on.
Ultralight rods are typically great for casting lightweight lures and bait, they also manage lightweight lines better than heavier rods. 
Top 7 Ultralight Fishing Rods – Product Reviews
Best Ultralight Fishing Rod – Buyers Guide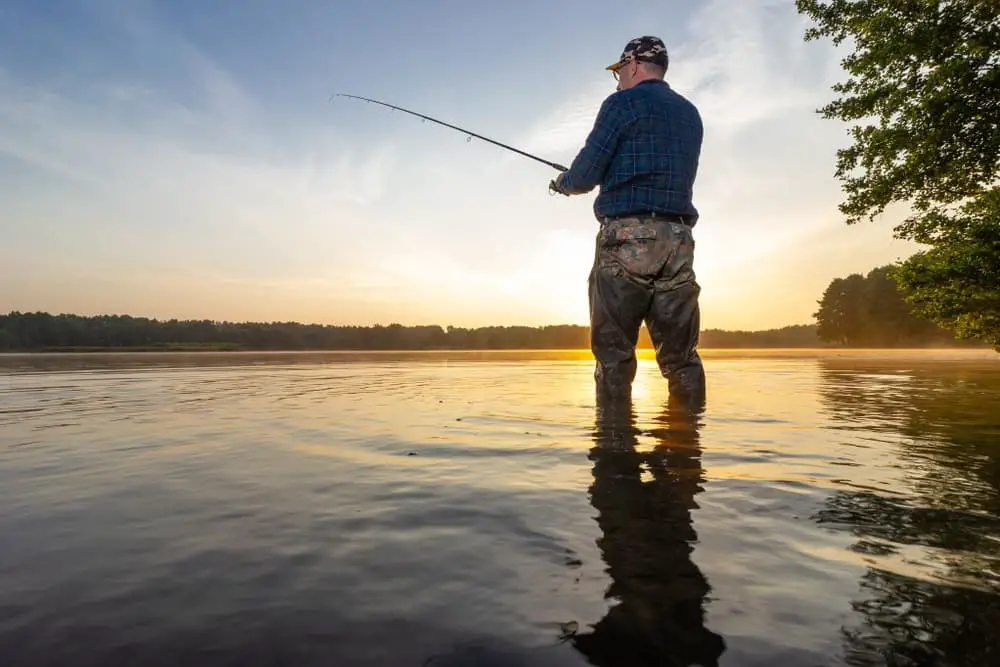 Understanding the different parts of a fishing rod
There are different kinds of fishing rods, depending on the length and style of the rod.
Although these factors play a significant role in deciding the type of fishing rod you should purchase, it is essential to consider the different parts of a rod and their making.
Components of a fishing rod are generally universal and include the handle, reel seat, blanks and guides, line type, and ferrules.
They only have little changes in their design and manufacturing. Understanding the do's and don'ts of these components will significantly help you to pick the best ultralight fishing rod.
• Rod Handle
The grip is essential when trying to fight any fish. A handle with a poor grip will cause rod slips and missing out on big catches, which can be very frustrating.
Hence, it is crucial to double-check whether the handle is comfortable, fits in your hand, and stays in place without much effort.
The standard available type of grips includes the full/piston grip and the split grip.
The split-grip is best for bass fishing while the full grip is best in maintaining the rod weight centralized during short distance casting.
More so, if you prefer a longer casting distance, you should opt for longer handles as they give a more surface area for gripping the rod.
• Reel Seat
A reel seat is found next to your rod's handle. It serves as a safe enclosure for the reel to help you straighten up the whole fishing rod and lines.
A good seat enables you to smoothly slide the reel foot into the collars and tighten the entire set up.
Most of the reel seats have steel or anodized casing to offer the best fit and safety.
• Blanks, Tips, And Guides
As a fishing beginner, some of these terms can be too intimidating to understand.
However, don't worry, since you are not alone. Blank refers to the main shaft section of the fishing rod. Alongside the blank are circular rings threaded with the line.
These rings are known as guides.
The guides are situated on the top portion and usually face the sky for fishing rods. The tip refers to the final, thinnest, and most flexible part of your rod.
• Ferrules
Fishing rod manufacturers have introduced collapsible designs for increased portability and ease of storage.
The fishing rods comprise female and male ferrules that collapse over one another for easy travel and storage.
It is vital to ensure the ferrules slide over one another smoothly and have equal sizes.
When connecting the two ferrules, always ensure that the line has a straight plane of travel, and the guides are pointing up.
More on Rod Guides
You will be shocked by how much these small rings can affect your angling ability.
Most of the rod guides are made out of metal with an inner ceramic coating. The coating helps to reduce friction on the line allowing it to move quickly and smoothly.
Another thing you should consider is the number of guides on your rod. For instance, a seven-inch rod can contain anywhere from six to nine guides.
Generally, when you buy a fishing rod, the more guides a rod has, the better.
More guides distribute stress on the rod and line more evenly, giving you a more accurate and precise cast.
However, a fishing rod with more guides will typically cost more.
Durability 
Durability is one of the essential factors to consider when buying a fishing rod. You want a product that will serve you for the longest time possible before the need to go back for another.
The durability of the fishing rod depends on the rod's material and your care and maintenance practices. 
Rod Action 
The rod action refers to the speed in which the rod goes back to its original position after bending.
Action is described as the point on the fishing rod where it bends. Depending on the rod, the action varies from very fast (stiff) to slow (whippy).
A fast action rod bends closer to the tip while a slow action rod bends closer to the butt.
When you go out to shop for a fishing rod, the action you choose will depend on the weight and size of the fish you want to catch.
Smaller fish require slower actions, while larger fish require faster actions. Fast action rods have a stiffer backbone and are built more explicitly for handling larger fish that fight harder.
Generally, you will be looking for an ultra-light spinning rod with fast to medium action.
Rod Power
The right combination of action and power and action is essential to your success whilst fishing.
Power, also referred to as weight or taper, refers to how long it takes to bend the fishing rod.
The power is often printed on the rod blank and is chosen depending on the size of the fish you want to cash.
The more power of your rod, the stiffer the backbone and the less likely it to bend hence more ideal for fishing larger fish.
Ultralight fishing rods are designed for smaller fish species like panfish and trout as they bend more and make it easier to fight the fish.
Moderate power rods are best for pairing more reaction-based baits like jerk baits, crankbaits, or spinnerbaits.
How to clean and maintain your fishing rod
Most anglers do not clean their tools after a whole fishing day, which causes your fishing rod to gradually age and reduce its effectiveness.
It's essential to clean your fishing rod regularly and before storage to avoid this. You should use a mixture of warm water, liquid detergent, and a cup of vinegar for the fishing rod.
Use a small wire brush and sponge to scrub them down until every part is well cleaned. Then rinse them thoroughly with water to get rid of excess and use a dry cloth to wipe it dry.
Cleaning the reel is a little more complicated; hence you should spend more time doing a thorough cleaning.
Start brushing it to remove all the sand, dirt, and larger lumps. Remove the reel from the rod and use a small brush to get into the tight spots while brushing it thoroughly.
You can use silicone spray on the reel to keep it lubricated. Ensure you rinse it well and dry it before assembling it.
Best Ultralight Fishing Rods – FAQs
What materials are the best ultralight fishing rods made from?
Fishing rods are created from different materials, including fiberglass, graphite, or composite materials.
The type of material influences the effectiveness of the rod, and often caters to different experience levels.
Graphite Rods
Professional anglers usually prefer graphite rods because of their lightness and high quality.
The lightweight graphite is best for most angling circumstances and gives you more battling power. The lighter weight and stiff feel also makes it more sensitive and typically better at identifying light bites.
Fiberglass Rods
Designed mostly for beginners, these rods require slight support with average weight and strong rod power.
They have much more flexibility than a graphite or composite rod. If you are fishing for bigger fish such as pike, Muskie, or walleye you may want to opt for a stronger rod. 

Graphite Fiberglass Composite
Most of the ultralight rods are built with graphite or a blend of graphite and fiberglass (composite). This makes them durable, strong, and sensitive. Composite rods have the ability to fight a wide range of fish.
What rod length is normal?
Length is one of the essential factors and first to be identified when choosing an ultralight fishing rod and mostly depends on the type of water you intend to fish on.
Fishing rods range on the tiny end from four feet to the gigantic end of fourteen feet, but most tend to vary between six to eight feet from tip to butt.
The length you select should be based on how and where you will be fishing. For instance, a seven-inch rod will be awkwardly long on a small mountain stream for rivers and small streams, something under 6.5" is perfect.
Whereas a long rod will be needed for surf fishing due to the need to cast your bait much further from the shore.
Generally, longer rods permit longer casts, and they move line fast, which allows for excellent sweeping hook sets.
A lengthier rod will give you an upper hand when fighting a fish because it will enable you to put more pulling power on the line. On the other hand, anglers often find that shorter rods allow them to make a more precise cast.
When you go out to pick out a lightweight spinning rod, if you consider the lures, you will use, and how and where you'll be fishing, it will be easy to decide on the ideal rod-length part.
Longer fishing rods are best for covering a great distance in open, clear spaces. Salt anglers casting their rod from the surf or piers commonly use longer rods.
Shorter fishing rods are best for wooded areas and close combat fishing, they also cater better for kayak fishing. 
Should I Choose Carbon, Fiberglass, Or Composite Rods?
As stated earlier, the type of rod material you choose depends on your needs. When selecting a rod material, durability, lightweight, and a sturdy backbone are significant factors you should never compromise upon.
You should purchase a fiberglass rod for aggressive catching and low maintenance, while for higher sensitivity and easier catching, graphite rods are the best.
However, graphite rods are more brittle. Graphite and fiberglass composite rods seem to be the most popular option as they are a good balance of performance and affordability, but you should choose depending on your needs.
Are Action And Power The Same Thing?
Although they seem to be closely related, these terms are very different from each other.
Power is the amount of force needed to bend the fishing rod. The categories range from ultra-heavy power rods for catching larger fish to ultra-light power rods for smaller catches.
On the other hand, the action is the bending point of the rod. Slow action rods are perfect for greater flexibility and small fish, while fast action rods are great for catching larger fish.
However, the right combination of power and action is required for an excellent performance.
Ultra light fishing rod – Conclusion 
Knowing how to choose the best ultralight fishing rod doesn't come easy. There are lots of factors to consider, especially for beginners.
The good news is that you can avoid a lot of guesswork by just figuring out what you need your rod for.
Overall, the best ultralight rod should have a fast action, lighter power, and a length of 5.5″ to 7″ depending on the target species and location.
Their more lightweight construction means they are more prone to breaking, but this can be avoided by targeting the right fish (lure size and bait choice) and taking good care of your rod. 
We truly hope that this article has helped you understand the different parts of a fishing rod and helped you choose the best ultralight fishing rod for your next adventure. 
Happy fishing!  
Related Fishing Posts: