10 Best Kayak GPS In 2023: Buyers Guide & Reviews
A kayak GPS is a small computer you take with you in your kayak to help direct and locate you as you travel.
The primary function is to stop you from getting lost, which can be a real problem if you're in an unknown, remote area doing some exploring or on a multi-day trip.
A lot of the best kayak GPS systems have other functions, like telling you how far you've paddled and how many calories you've burnt, or where the fish are if you're on a fishing trip in your kayak.
Because there are so many different kinds of Kayak GPS you can purchase and there is a lot on the market, we have summarised the 10 best GPS for kayaking below. Let's dive right in!
10 Best Kayak GPS: Product Reviews
Best Kayak GPS: Buyers Guide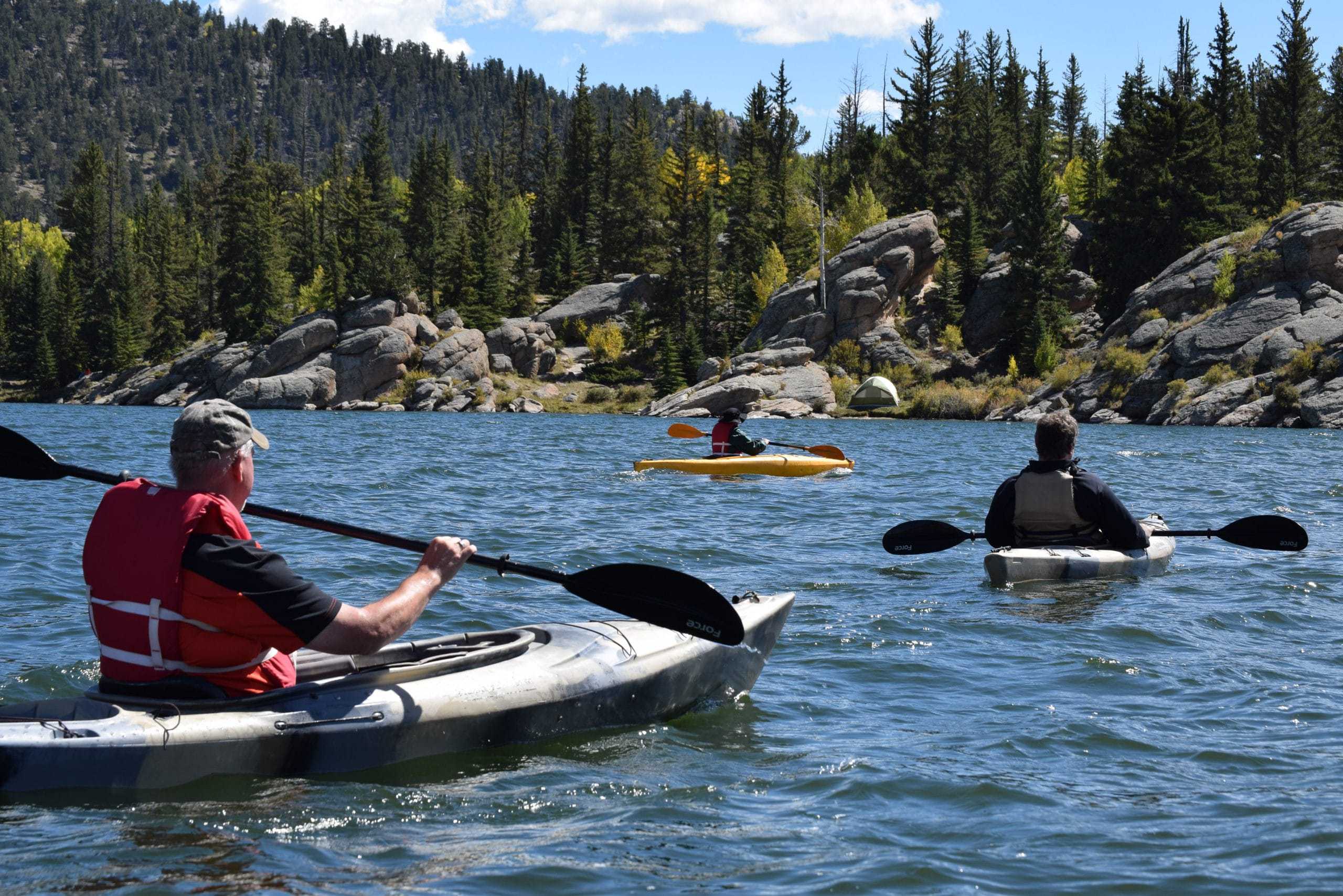 Wrist, Handheld or Built in Console?
There are three types of consoles: wrist, handheld, and built-in. As one would expect, the wrist console attaches to the wrist like a watch; a handheld console will need to be held in the hand (or stored in a pocket and then pulled out and checked) and a built-in console will attach to the kayak.
The wrist console is likely to be the best option for most kayakers: it's easy to keep an eye on it, and you can check it regularly without any issue.
However, the handheld console might be a better option because the screens tend to be larger and they can show more information at once.
It also offers an opportunity for a break: pull the kayak to the bank, or just float if the water's calm, and take some time to fully plot the direction and check anything else.
Finally, the built-in console is the easiest to peek at and can be monitored closely. It requires some form of mounting to keep it onto the boat- the type will depend on the kind chosen. The right kind of console will depend on the kayaker and the type of kayaking in question.
Waterproof Rating
There are several different methods of measuring how waterproof or water-resistant a product is.
The one most commonly used with kayak GPS's is the IP rating, and the products are categorized as either an IPX7 or an IP67.
IPX7 means that the device can fall into water up to one meter deep and still work fine (hopefully this will give the user enough time to grab it!) and IPX6's are waterproof to one meter deep, and they can stay in the water for 30 minutes and still work when they come out.
Both IPX6 and IP67s should not malfunction if they get slightly splashed, which will definitely happen at some point!
Some manufacturers will also add the depth to which the device is waterproof, but it won't need to be especially deep if you're only going kayaking.
What does WAAS mean?
WASS stands for Wide Area Augmentation System. It's used by the US Federal Aviation Administration to work alongside GPS and make it more reliable and precise.
The technology was good, and it became popular outside of the military with devices such as kayak GPS systems.
The WAAS uses ground-based tracking systems to give GPS more information and create more accurate readings.
This means that the GPS can give better instructions, so you are less likely to get lost. However, this is not available everywhere, so do check first.
GPS Maps
All kayak GPS devices should be equipped with a world base map.
Most will also offer downloadable/downloaded maps of specific areas that offer more detail and allow the user to plot a specific course through the water, called a 'blue map'.
Occasionally they'll offer some additional storage on a microSD card. It's also possible to get devices that use satellite images to project the correct area, so users can get up to date information and don't need to worry about downloading the right maps or leaving the area accidentally and being left with no information.
This is usually available with a subscription, so make sure to check it out before purchasing a kayak GPS.
Display Size
The size of the display will depend on your preference and the type of console.
Typically, wrist devices will be the smallest, and consoles will be the largest. Larger devices are better for showing more information at once and are good if your eyesight isn't great.
Don't be put off by a small device: you can easily adjust to switching between maps and applications, and smaller devices are easier to have on hand and won't get in the way.
It's important to find something that shows all the relevant information but isn't too big and cumbersome.
Best Kayaking GPS: FAQs
Are kayaking GPS's accurate?
They should be! Most kayaking navigation systems use GPS and GLONASS to make sure that they're keeping a close track of the user's location, even at high altitudes. Some systems also use WAAS, which allows them to be more accurate. If you're looking to buy a Kayaking GPS device, make sure that you check the information specific to that product.
Can I just use my phone?
No! There's really no need to take your phone with you, especially because many kayak GPS systems can also receive your calls, texts and emails.
Using phone maps is a bad idea for two reasons: firstly, they're not usually accurate or good quality at the best of times, and going into the wilderness with a patchy signal is going to make things worse.
Secondly, phones also aren't usually waterproof, but kayak GPS devices are.
Will a Kayak GPS replace my compass and map?
Not entirely. We use and trust these GPS devices, but it's always a good idea to have a back-up in case of emergency, especially if you're going to be alone or traveling somewhere really remote. You'll also need to have some idea of how maps work to use GPS, so the skills won't be completely lost.
How can you attach or mount a kayak GPS?
This really depends on your kayak and the GPS in question. For most kayaks, the GPS will attach at the front of the cockpit so it's in the eye-line of the paddler and is easy to reach, but it's not physically in the way. Some GPS consoles will come with a mounting kit.
Where should I keep my GPS whilst kayaking?
Wherever you feel most comfortable! If it's a wrist GPS, then store it there. If it's mounted it'll probably fit at the front of the cockpit, and handheld GPSs are best kept in pockets and then taken out when you need to check the location. Try to make sure it's easy to get to without moving too much in your seat.
Do some Kayak GPS include a fish finder and why? 
Some kayak GPS's do have fish finders! It's a useful combination of two devices, and it means that users can reduce the amount of gear they have to take and pay attention to.
Obviously, this is only really useful for kayakers who want to go fishing, but the technology is included in many devices and you don't have to use it if you don't want to.
Best GPS For Kayaking: Conclusion 
And that wraps it up! The team at Watersportingadventure.com hopes that this article has helped you find the best kayak GPS for your next adventure.
Remember to always check out the buyer's guide so you fully understand which key features you should be looking out for when choosing the best GPS for kayaking.
Related Posts: