There are only a few things that could make heading out in your kayak on a sunny day that much better… some ice-cold refreshments! Using the best kayak cooler is the perfect way to keep all of your drinks and food fresh and cold whilst on the water.
I can speak from personal experience when it comes to kayaking over 6 miles from my car, with nothing but a warm bottle of water on a hot day.
To only realize I had to kayak another 6 miles to just get back.
If only I had a kayak cooler on board to keep me topped up with icy cold refreshments throughout my trip I would have performed much better and stayed out for longer.
We know how hard it can be to choose the best kayak cooler, there are literally hundreds of options on the market. The team at WSA prides itself on helping people like you spend less time in front of your screen scrolling and more time outdoors doing what you love.
Below we have listed our top picks for coolers for kayaks, followed by a buyers guide and a handy FAQs section.
Quick view: Best kayak cooler: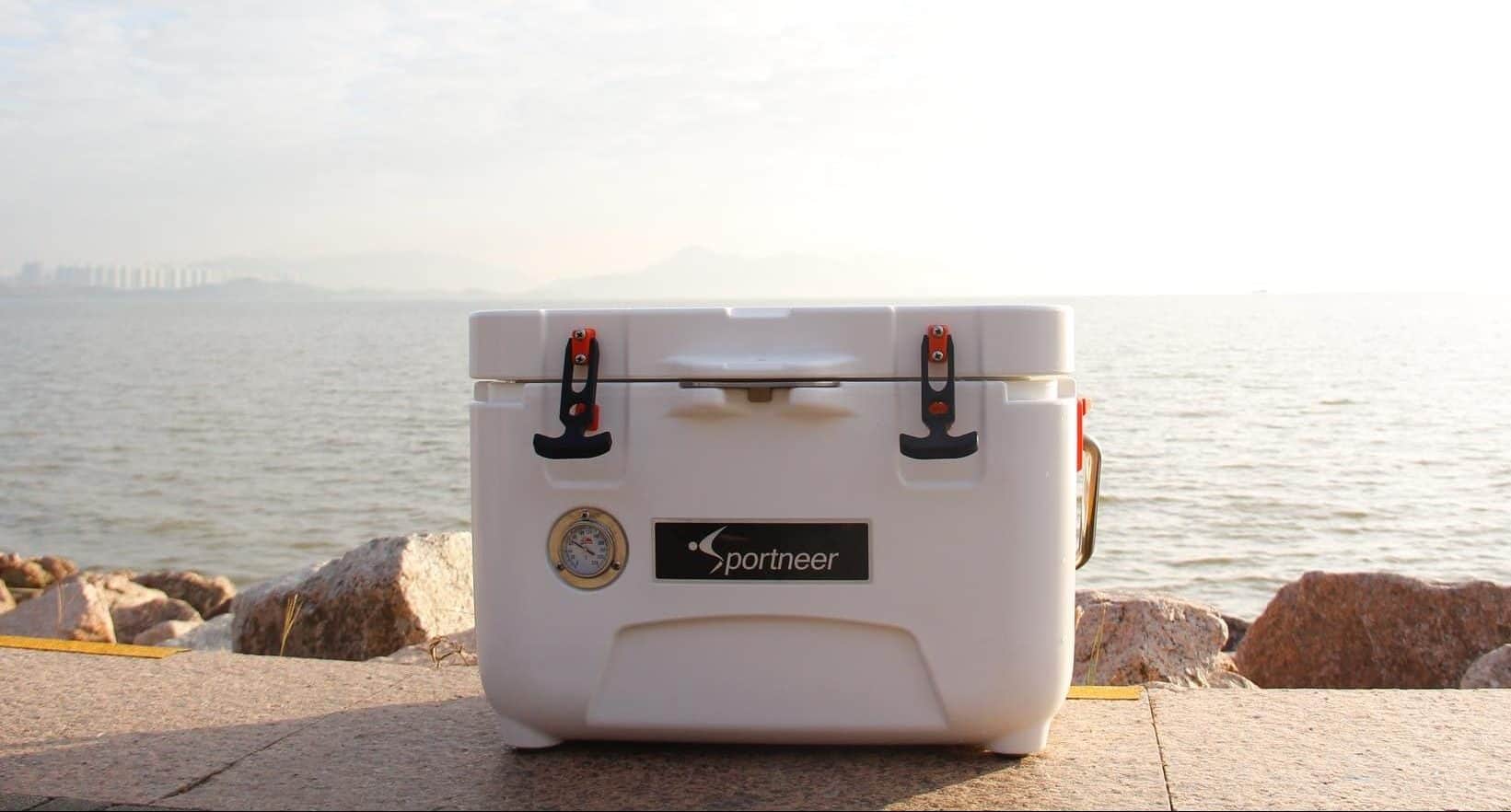 Kayak Cooler Reviews:
Cooler For Kayak – Buyers Guide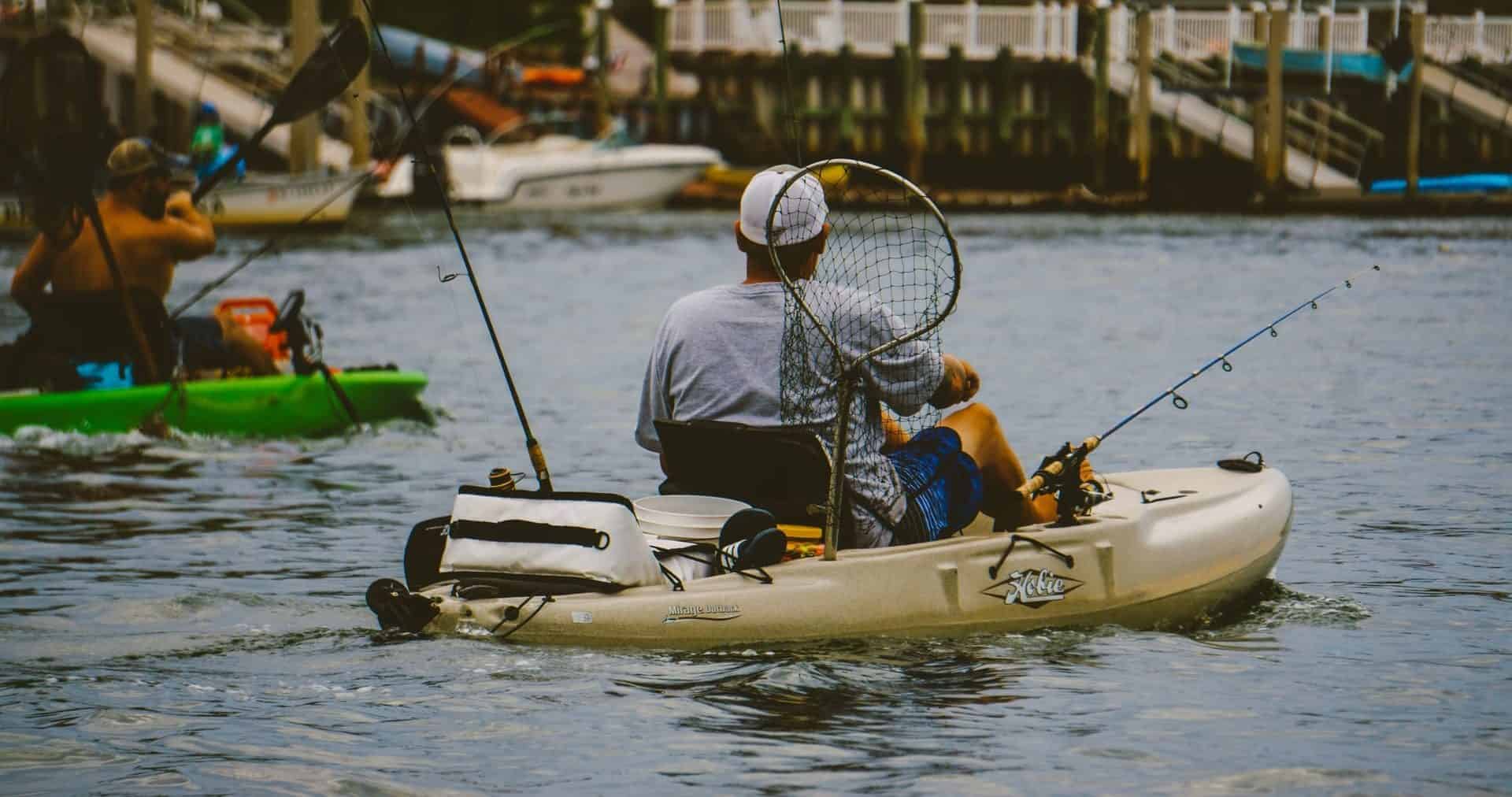 Purchasing the best kayak cooler isn't always as straightforward as it may seem. You can understand this when you start looking on the web.
There are dozens if not hundreds of options to choose from!
Below we will go over some of the key features that you should know a little about before making your purchase. 
Size
You should have a rough idea of what you will be storing inside of your cooler. If it is just a couple of refreshments and a small snack then you will be able to get away with a smaller kayak cooler (this also makes attaching the cooler to your kayak much easier).
If you are wanting to take more items with you, then look for a slightly larger cooler. Many manufacturers will quote how many cans or other well-known items can fit inside their cooler to give you a rough idea of what it can hold.
Material
Coolers are soft shell or hard shell. Softshell coolers can be compressed and molded more easily to the storage areas of your kayak which makes transporting them much easier.
They still perform well as an insulator, but not as good as a hardshell cooler.
Hardshell coolers are better insulators and can store more gear in them, however, the trade-off is that they are bulkier and harder to store.
Color
If you can cast your mind back to elementary school you might be able to remember that science lesson where we all learned that dark colors absorb more light and therefore more heat? It's true!
Whilst kayaking on open water it's rare to find any shade and therefore it's best to opt for a kayak cooler that is lighter in color to keep your beverages and food colder for longer.
Closure
Here we are referring to the way in which your kayak cooler or bag closes and seals the interior from the outside world.
Zippers are common and are great when purchasing from a reputable brand that you know will be using high-quality zippers.
Latches are the strongest option and often allow your cooler lid to form an air-tight seal with the base. Latches are usually only found on hard shell kayak coolers.
Some kayak coolers which are designed like a dry bag roll up the top to form an air-tight seal. These are great for quickly accessing your items and because its air and watertight, they float. 
Kayak Cooler Bags FAQs
What size cooler fits a kayak?
It's difficult to give a precise answer without knowing exactly which kayak (and the kayak dimensions) you have.
It's always best practice to check the exterior size of the cooler prior to buying and then measure your kayak storage areas to see if it will fit. 
You don't have to be as strict with the sizing when purchasing a softshell kayak cooler as they can be compressed and 'molded' to better fit your kayak shape. 
Where do you put a cooler on a kayak?
There are a few options when it comes to choosing where to place your kayak cooler and it largely depends on what kind of kayak you have.
If you have a sit-on-top kayak, there may be open deck storage areas in the front or rear of your kayak. These areas may be flat enough to place a hard shell or soft shell cooler in and then strap it down using custom straps or the bungee rigging system that's present on most kayaks.
For sit-inside kayaks, it can be a little trickier to find a good spot for your cooler. Most people will opt for a softshell or cylindrical cooler (like our best overall pick) in this instance.
If possible you might be able to fit the cooler between your legs if it is comfy enough or place it behind your kayak seat if there is room.
Alternatively, and an option that should work for all kayaks is a deck-mounted kayak cooler which is often tapered to match the shape of a kayak.
These bags are specifically designed to be mounted on your kayak deck and often include straps to help with the attachment. 
How do you secure a kayak cooler?
Many coolers and kayaks have attachment points that allow you to thread bungee cords or velcro straps through them and tie them down.
Alternatively, kayaks often have bungee rigging systems on the deg which are great for sliding smaller soft-shell coolers in.
What size kayak cooler bag do I need?
This depends on why you are purchasing a kayak cooler in the first place.
Are you just wanting to keep your refreshments and snacks cool whilst using your kayak for a day trip? Or, are you heading out on a longer overnight trip that requires you to pack more gear that you might be taking to camp.
For most day trips anything up to 20L should be sufficient for carrying a handful of drinks and snacks for a few people.
20-40L kayak coolers are used for longer day trips and can be potentially stretched to carry items for multi-day trips (the larger capacity allows you to carry more ice and keep things cooler for longer).
Anything over 40L is considered large for a kayak cooler, if you can fit it inside your kayak storage areas that is awesome. But always be cautious of your kayak's carrying capacity as you will need to account for the weight of the cooler and everything inside of it. 
Conclusion
We truly hope that this article has helped you decide on the best kayak cooler for you and your kayak.
Nothing beats being able to crack open a cold one after a stint of kayaking on a warm day. 
There is a lot of options to choose from on the web, so hopefully, our list has helped you narrow your choices.
If we had to give you one piece of pivotal advice it would be to measure your kayak to make sure the cooler fits and then… measure again to be sure!
If you are short on storage space then a soft shell roll-up cooler like the IceMule Pro Cooler might be the best option, it's most definitely our favorite. Happy kayaking!
Other kayaking reviews: