Best Ski Goggles Under $100 of 2023: In-Depth Review
For some holiday-goers, nothing is worse than lounging around on a beach in the hot sun, millions of people every year prefer to gear-up and head to snow-covered mountains for an adrenaline-filled adventure on the slopes – whether that be to ski or snowboard.
Performing at an optimal level on the slopes is not all down to natural ability. Skiing relies heavily on the gear you decide to use and the quality of it.
Choosing the best ski goggles under $100 is important if you are after goggles which will improve your performance on the slopes whilst still remaining a budget-conscious skier – perfect if you only ski a couple of times a year or if you are just starting out.
Let's dive right in! 
Best Ski Goggles Under 100 – Top 5 Picks
Best Ski Goggles Under $100: Buyers Guide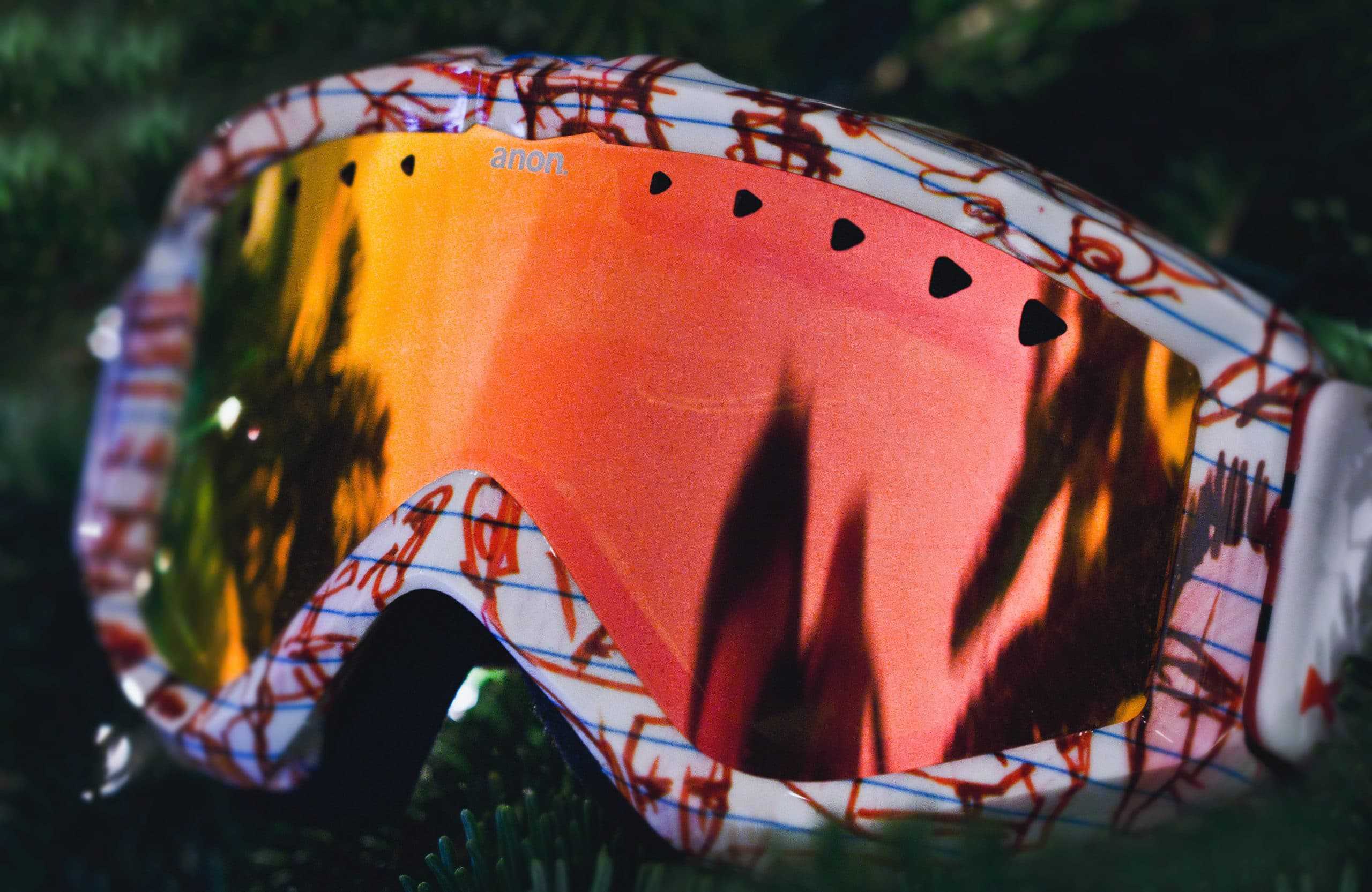 Great performance on the slope is usually attributed to a lot of things like skill set, good gloves, best equipment (helmets and skis), boots, etc. Notwithstanding, Ski Goggles are also essential to having the most fun and optimum performance on the slopes.
These goggles are important accessories, and as such, every skier needs to have the best in their arsenal regardless of how seasoned a skier they are.
Fortunately, there are tons to choose from, ranging from double lenses to colored lenses, curved lenses to flat lenses, low budget to high budget, etc.
To get the best fit either for a snow novice or powder pro, understanding the specs and features of the googles would go a long way. Due to the diversity of this product, choosing the right lenses could be harder than it seems.
Key features to look for: 
Goggle Lens Shade/Tint
When skiing, there is nothing more dangerous than blurred vision or invisibility. Colored lenses in ski goggles can affect performance both positively and negatively, so it's necessary to make the right choice.
However, depending on the weather and light conditions, there are some unique advantages of one light filter or shade to another.
VLT stands for Visible Light Transmission and is the percentage of light that passes through a lens, usually between 1-100%. For low light or cloudy days, typical lenses with a higher percentage of VLT are recommended, and vice versa.
For instance; When skiing on a slightly cloudy, grey, or stormy day, amber or brown lens is best for you.
It is a versatile and popular lens color that filters out the blue light and highlight the shadows to see the bumps better.  In very stormy or cloudy weather, the versatile gold or permission colored lenses would be a better choice because they provide better contrast in low to medium light conditions.
For secondary lenses, Rose lenses would be the best choice. It increases the perception of depth and purifies features. It is ideal for flat lighting conditions often created by artificial lighting at night, though offers no protection in bright conditions.
On the other hand, Yellow lenses are often too dark for night skiing. They are best for flat light during the day when the weather is cloudy or stormy, they improve the perception of depth and sharpness.
On sunny days, gray or black lenses filter out most of the light and is perfect for reflecting snow reflections. On cloudy days though, it is difficult to spot terrain variations or snowfall.
For versatility, orange lenses are recommended. Ideal for medium to strong light, visibility in low light conditions is increased as well as contrast in sunny weather.
Clear lenses are suitable for extremely low light or on severe stormy days. They are designed to contrast dark areas of snow and increase overall visibility by letting in as much light as possible.
Goggle Lens Shape & Type
While some lens produces glares, others reduce or completely prevent glares. At the most basic level, there are two options of shapes to choose from Flat lenses (also called cylindrical lenses) or Spherical lenses.The standard lens design for ski goggles is a straight cylindrical or flat lens that is slightly curved horizontally (bends over the eyes and face) but vertically flat (between the forehead and nose). This allows for good peripheral vision and solid performance in all respects, and can often be obtained at a decent price. On the other hand, the plane can cause more glare and slightly reduce peripheral vision. Because these lenses have straight edges, some angles may appear distorted.
The second type of lenses is a more modern form of lens that offers better peripheral vision and less glare than standard flat lenses. These Spherical lenses are twisted vertically and horizontally around facial lines giving the goggles a "bubble" look.
It also has modifications that prevent visual distortion and have been found to reduce the effects of fog blur and glare. As a result of the curves of these glasses, the surface of the lens is larger.
It is especially important to find clear glasses that can see through for a long time. Some glasses are designed with one lens, while others are designed with two.
A pair of goggles with one lens provides ample protection, although the dual-lens create a space that retains heat and in turn, helps prevent the lens from fogging up.  
Interchangeable Lenses
When you are on the slopes all day, you will experience different weather conditions and lighting conditions.
When you have replaceable lenses for different conditions, you can maximize performance and visibility throughout. Factually, there is no lens that can provide maximum visibility in a wide array of weather and light conditions.
Replacement lenses are usually sold separately, and many goggles allow you to change lenses. If the goggles do not include more than one lens, it is advisable to still buy replacements.
There is some ingenious system devised by the manufacturers, such as the use of pins and magnets, sliders, switches, and buttons on the frame that allow you to change the lenses on the glasses.
Then you can quickly change your lenses without having to wear another pair of goggles allowing you to replace them according to the changing light conditions.
Goggle Frame Size
Although goggle frames come in all shapes and sizes, they do three things: keep the lens in place, don't hold snow, and make your face as comfortable as possible.
Most goggle frames are made of polyurethane, as this permits flexibility. A more flexible frame is better for heavy use and cold temperatures. To forestall fogging, frame apertures are located on most lenses.
For frame size, the frames should fit with no "goggle gap" between the pads and your face. Frames that are perfectly compatible together with your helmet are a priority.
The frames should also provide you with an improved view of what's above and below you without putting pressure on your face. Frames with the scratch-resistant coating will help your goggles last longer.
And if you're picky about the look of your goggles, consider goggles with adjustable straps that let you decide on the color of the frame, the pattern of the straps, the shade of the lens, and more.
Helmet Compatibility
The majority goggles are compatible with helmets, but some larger spherical goggles could have issues so it is always good to try them with a ski helmet to confirm a snug fit. When checking the fit of your goggles, confirm they suit your face and helmet well, both for performance and aesthetics. Some styles have adjustable sides and straps or handle to keep the goggles securely attached to the helmet. There should be little to no space between the google and the helmet, for high levels of comfort and warmth and to also prevent your forehead from getting cold.
OTG Glasses
If you wear prescription glasses and love to ski, explore for goggles designed to match your glasses, often called OTG (over the glass) styles.  
OTG goggles are designed in a way that allows the wearing of prescription glasses under the ski goggles. Instead of buying prescription glasses, this is a much cheaper option.
Compared to regular goggles, OTG goggles have built-in channels and a greater depth for the glasses.
They are also designed not to cause discomfort or pressure to the prescription glasses on the nose or temples.
Additionally, it restricts the movement of your glasses within the ski goggles. Try them together and make sure everything is aligned, especially if you are wearing prescription glasses with a wider frame.
Ventilation Openings In Ski Goggles
When warm air from body heat meets cold air from outside temperatures, condensation forms, and your vision may be compromised.
Most goggles are designed with a certain degree of ventilation so that air can circulate inward and prevent fogging.
There is a wide array of goggles that prevent fogging. One of them is double-coated lenses which when closed properly, create a thermal barrier that tends to be fog-resistant.
These lenses don't fog as fast as single layer lenses. More importantly, the goggles' ventilation system must be compatible with the shape of the helmet.
Better ventilation is desirable to prevent fogging. In other words, don't block the openings; otherwise, your glasses maybe a little more prone to fogging.
Some glasses even have battery-powered fans that move air and defrost the glasses. Designs with additional air vents may need to be avoided in cold weather as it could make the interior cooler and cause dry eyes.
Anti-fog Coating
Hydrophilic chemical treatment on the inside of the lens can drastically reduce the propensity of the lens to fog. If you need to clean the inside of the glasses, it is best to wipe them with a lint-free cloth so that it doesn't remove or bleed out.
Additional Lens Technology To Look Out For: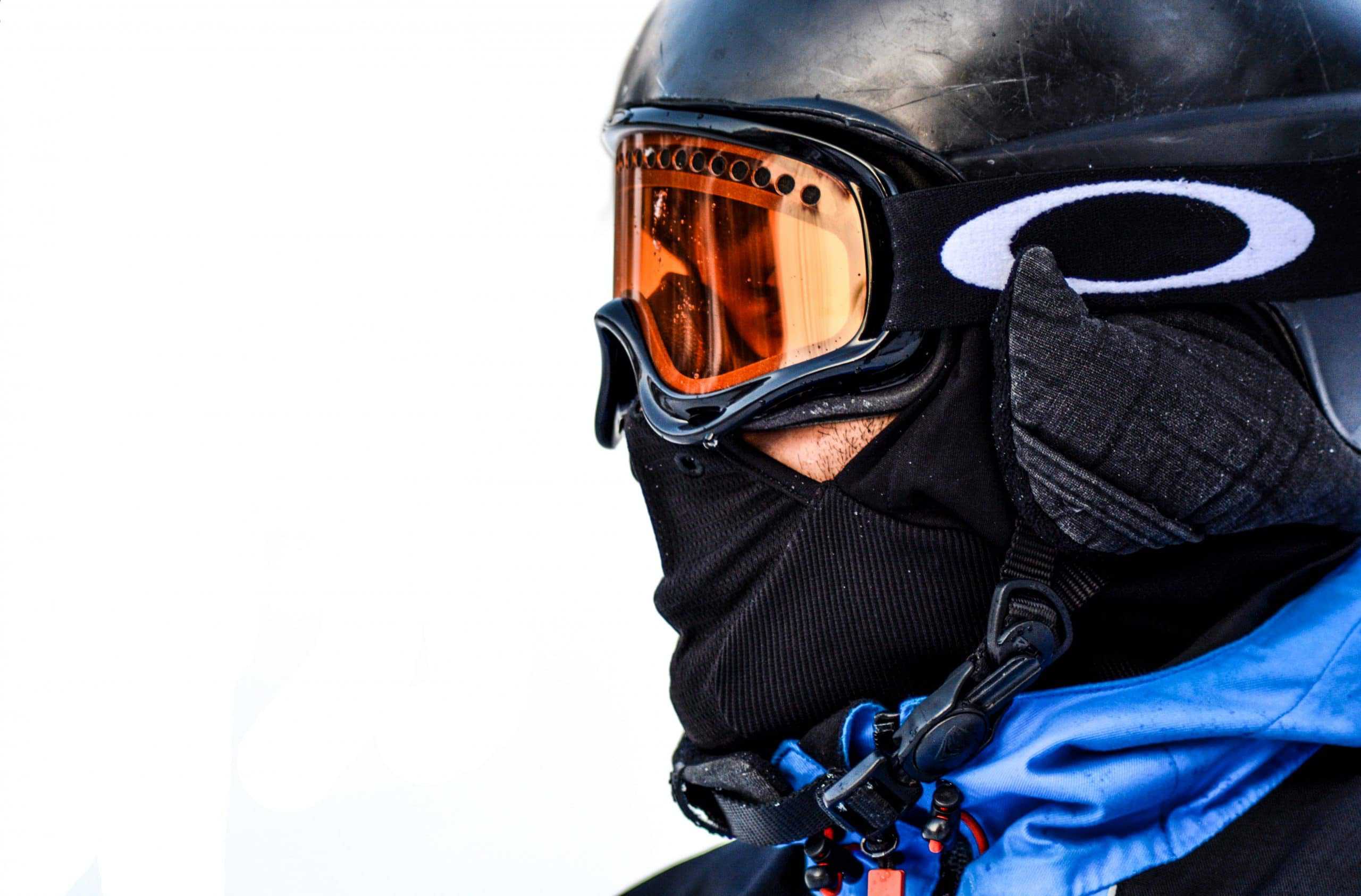 UV protection – UV goggles that give you strong protection from harmful UVA and UVB or UVC rays of the sun are necessary as it could also prevent eye strain and retina damage.
Mirror lens – coating on Ski goggles with a mirror lens reflect light to the source relieving your eyes of looking through strong light. With mirror lenses, your eyes and skin remain protected no matter how long you have been in the sun.
Polarized Lenses – These lenses effectively reduce glare than most standard mirror lenses, alongside improving overall visual clarity and providing greater contrast and definition.
Dual or Double lens – Dual lenses have a thermal barrier that greatly reduces fogging compared to single lenses. Double lenses are usually on all new ski goggles.
Photochromic lenses – This versatile lens automatically adapts to changes in light depending on the conditions and intensity of UV rays allowing you to see better, either with bright or less light.  
Digital display – Some styles offer advanced technology that can be paired with GPS, Bluetooth, and a Camera to display navigation, performance, and information and even connect with Social media
Fans –  Some premium glasses include small battery-powered fans that help disperse moisture. The fans are lightweight, although they do need to be powered by small batteries.
Lining – This prevents the glasses from squeezing you by the face. The foam should be thick enough to soften your face, but not thick enough to encourage fogging.  Straps – Having an adjustable strap helps with the adjustment of some children and petite adults goggles to fit the face frame perfectly.
Reflective coatings – Reflective coating on the outside of the lens creates a mirror effect. This type of lens is generally suitable for sunny climates because the reflective layer reduces the glare of snow.  
Soft Padding – Wearing ski goggles for hours can lead to large marks around the eyes which can be avoided if you choose a pair with extra pads on the front. This extra pad also helps with cold drafts! 
Best Ski Goggles Under 100 – Conclusion 
Choosing the best ski goggles under 100 isn't always a straightforward task, there are hundreds of options on the market, and sorting out the bad from the good can take a long time.
Using our buyers guide we hope that you now fully understand the requirements of ski goggles and what you should look out for.
Any of the top 5 on our list of the best budget ski goggles are a great choice for anyone who is budget conscious or only gets out on the slopes once or twice a year.
Related Skiing Posts: