Best Ski Resorts In Utah: 5 Place You Should Visit On Your Next Trip
Utah is a fantastic destination for holidaymakers. If you love spending hours skiing, you will enjoy the facilities available. Skiing in Utah is affordable, and you have so many options available. The ski season runs from mid-November to April.
There are up to 14 ski areas, most of them usually an hour's drive from the city. You can therefore choose to stay in the city and visit the different results. The other option is to book a room in one of the resorts and spend as much time as you want skiing, without worrying about travel.
Knowing which resort to go to can be difficult. We will simplify the process for you by reviewing five of the best ski resorts in Utah below.
Alta Skiing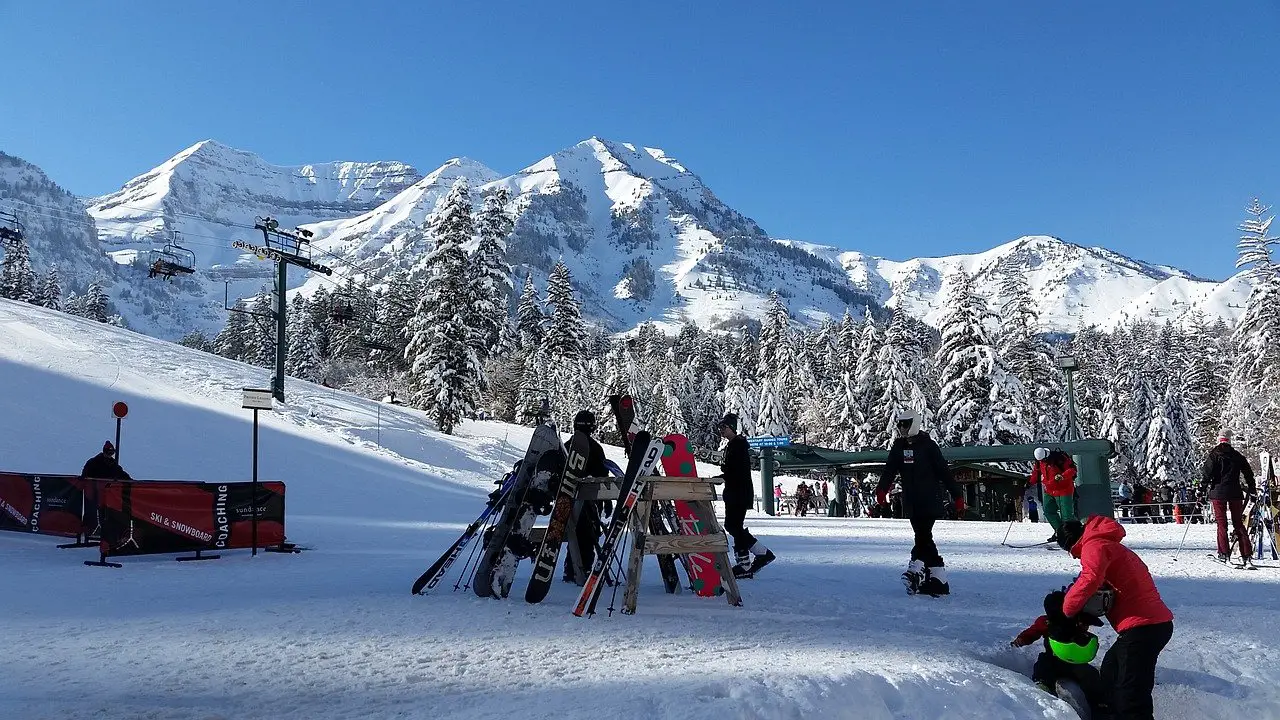 Alta offers so much variety when it comes to terrains. It is right at the top of Little Cottonwood Canyon and is the right place for dip powder experiences. Alta has been open since 1938 and is family-owned and run.
It has a reputation amongst skiers for powder skiing.
The snow is light and dry, making it a favorite amongst skiers. Whether you're a beginner or at a more advanced level, you will have your pick of slopes. Covering over 2000 acres, there is a lot of skiing ground. Beginners can sharpen their skills at the ski schools at the resort.
Alta does not get lots of crowds, and the layout ensures minimal walking. The facilities are acceptable, and you have the option of staying within the resort.
What is lacking is that there isn't too much in ways of nightlife or shopping options. The facility does not allow snowboarders.
Snowbird Skiing
Snowbird neighbors Alta at the little Cottonwood Canyon. Open bowls, steep runs, and amazing scenery aptly describe Snowbird. You may need some skiing experience to be able to navigate some of the terrains.
You get access to over 2500 acres of skiable grounds. You can also connect to Alta Ski resort on a joint ticket. You get to the mountaintop on the 125-seater tram. Make sure you take a trip to the Mining Museum, a tunnel that you access on a conveyor belt.
The terrain is rugged, and the powder snow is plentiful due to the storms coming up from the Cottonwood valley.
It is also one of the resorts that stay open the longest. You can access their facilities from mid-November to may. It also has summer activities such as rope courses, mountain coasters, mountain biking, and wall climbing.
The only notable downside with Snowbird is that it is not beginner-friendly. There is, however, the Snowbird Mountain School, where beginners can learn. There is also not too much in terms of entertainment, accommodation, or dining at the base.
Website: snowbird.com
Park City Skiing 
Skiing in Utah is never complete without a visit to the Old West mining town, Park City. If you watched the 2002 Winter Olympic Games, Park City was the venue. It is a mere 35-minute drive from Salt Lake City International Airport.
The ski town is one of the best you will get anywhere in the US. It is an excellent destination for intermediates with over 348 trails dedicated to this level. Beginners have plenty of space to sharpen their skills, which makes it ideal for family destinations.
With over 300 trails and 41 lifts, you have plenty of options to get in some runs. When you are done with the extensive slopes covering over 7,300 acres, enjoy fantastic entertainment and dining in the town. It features the vibrant Main Street, home to the Sundance Film Festival.
The downside to park city is that it can get crowded. It is one of the more popular ski resorts and therefore attracts very many visitors. The more advanced skiers who want a little more vertical may not find it challenging enough.
Website: parkcitymountain.com
Powder Mountain Skiing 
As the name suggests, you will not run short of powder snow due to abundant snowfall.
Powder Mountain is one of the biggest resorts in the USA, covering over 8,464 acres. It has become a very popular destination, which means it can get busy.
To get to some of the points, you have the option of lift service, bus, backcountry tours, and snowcat shuttles. The resort only issues 1,500 tickets for the lifts per day. If you get a ticket, you have so much space to ski to your heart's content, without bumping into other people.
The major downside to powder mountain is the lack of amenities. There are no shops, dining facilities, or other types of entertainment. It is a place for serious skiers who want to spend time on the slopes.
Website: Powdermountain.com
Deer Valley Skiing 
If you want a little luxury, Deer Valley resort is the place to go. The resort facilities are top-notch, and the customer service is excellent. You get access to some of the best steeps, groomers, and powder.
The resort has a cap on the number of tickets to the lifts, which ensures fewer crowds. It is home to one of the best ski schools, making it ideal for beginners.
It is an ideal location for family skiing trips.
It has a childcare facility, so you don't need to leave someone behind to care for the little ones.
The terrain covers more than 2000 acres, all serviced by six mountains. Salt Lake City is 45 minutes away, so you don't have to stay at the expensive facilities.
Deer Valley resort is not for the budget traveler. Luxury comes at a cost, so be ready to dip into your pockets.
The resort positions itself as the place to go for a world-class experience. It is indeed what you get, but be ready to pay. They also do not allow snowboarding.
Website: deervalley.com
Best Ski Resorts In Utah – Final Thoughts
The next time you are in Utah, use our review of 5 of the best ski resorts in Utah to help you decide where to go.
With the exception of powder mountain, the resorts we have highlighted above are less than one hour away from the airport, making them easily accessible. You should also explore early booking options for some of the best deals.
Related Skiing Posts: