For diving fanatics, it is very important that they keep track of all their must-dos. Initially, you start from the easy dives then go onto to the more difficult ones. Eventually, you also develop a list of diving places you would love to go. This list is some of the best dive spots in the world.
Diving is not a piece of cake sport. It requires practice and a strong heart. However, what's even more important is to pick a diving spot that's safe and has normal to calm water current. If you wish to double the fun, pick spots that have marine life in abundance so that you can gaze at the underwater beauty and even take pictures with a waterproof camera.
To give you a helping hand, we have listed the top 10 diving places for all the diving enthusiasts. These will definitely be an adventure no matter what your diving experience. 
But remember, this list is our top 10, based on our experiences. If your top 10 differs, then that's absolutely fine!
This is a high drop point in Malaysia (Sipadan Island) which is about 800 meters high. It is not for beginners because you will face some very strong waves that can easily sweep you away if you aren't an experienced diver. It's a beautiful island with a variety of sea animals including coconut crab, sea turtles, buffalo fish etc. So, if you're an intermediate or a pro diver then this site is for you.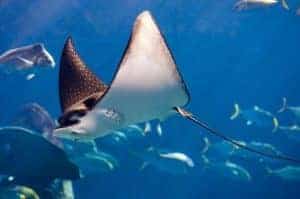 Nothing beats the excitement of taking a dive at night time. If you're looking for such a place then Manta Ray won't disappoint. Located in Kailua Kona, Hawaii, it is a sight pleasing spot to spend time, take a dive and go for a swim. However, be clear of the wild currents as they can treat you harsh sometimes. The highlight of this place are the lights on the ocean floor which help to attract the Mantra rays!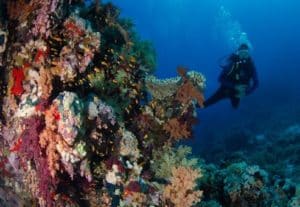 If you are anywhere near the Egyptian Red Sea then this place can excite you to your core. It is one of the finest diving sites due to having calm currents. Thanks to this, you can drift dive as well. Covering three reefs in one dive is a common feat here. There is several shipwrecks to explore which have given birth to a vast array of underwater life.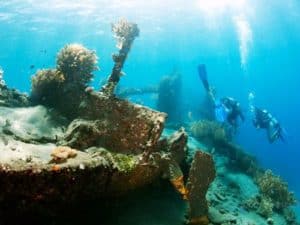 Indonesia has some of the coolest islands and Bali is one of them. It has smooth and calm currents but the most breathtaking feature is the crystal clear water even when at depths of 30m. This place is the best bet for beginners. In fact, a lot of novices try their first dive here. Moreover, photographers also love this spot. You can take it up a notch by doing a wreck dive from 9 to 30 m under.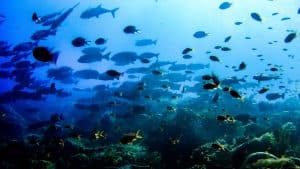 Cape Kri is another beauty found in Raja Ampat, Indonesia. This place is for marine life lovers as it's a heaven with Manta Rays, Barracudas, Sharks and much more. You will find 374 different species of fish, a coral garden that makes your diving experiences even more beautiful. You can either dive from the Live aboard or Papua diving resort. Both the spots are safe and amazing in their own way.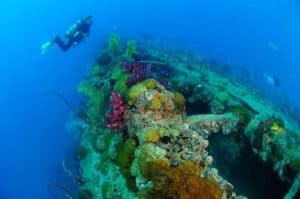 The Yanogla is a beautiful diving spot located in Queensland Australia. It is the perfect spot for divers as they will be greeted with breath-taking scenery that includes an array of marine animals like sharks, Manta Rays, Turtles etc. The coral formations are absolutely gorgeous and will make your diving expedition more exciting. There is a 109 meters' wreck but entry to diving inside the ship is prohibited. This place is also protected by the Historic Shipwrecks Act.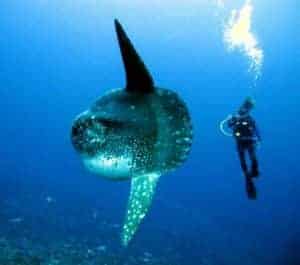 This place is found in Palau, Malaysia. If you are a pro and want to see sharks from a distance then this is your get go. Not only that, but you will also find a wide array of marine life. For daring people, this is just the place to challenge your diving skills because the currents can be a bit stronger. One of the highlights of this place is the wall dive. It's a pretty common sight, however, you will only see a handful of pros doing it. 
This is located in Belize and has a hole which is 143 m deep. You will find mako sharks in abundance so staying cautious is recommended. April to June are the ideal months to be here as the water is very clear and offers great visibility. The hole is very deep and lined with coral reefs which enhances the overall beauty of this spot.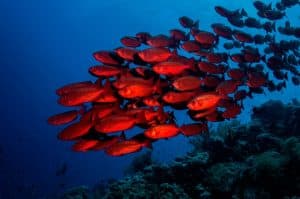 Another Egyptian Red Sea diving site can be found near The Brothers Islands. It is covered by a lot of sharks and the currents can sometimes be calm and can sometimes be wild. This is a risky spot to dive in because it involves a very steep volcano-like cone dive. It is said that even a pro needs 50 dives as practice before diving into this spot.
Comino is a small island situated between the north shore of Malta and Gozo and is only accessible by boat.   The main attraction  on the island is the Blue Lagoon.  In summer this sheltered inlet of crystal clear water over white sand looks like paradise
Comino also boasts many dive sites including the Santa Maria caves and the wreck of the P31. The number and variety of dive sites makes it ideal for all experience levels. It's a must see!
Conclusion
So, these were our top 10 picks for the best diving places. Some of these are involve light and easy dives while some are a bit daring and difficult, better suited to more experienced divers.
If diving is your jam then make sure you do try these places and make some memories!