Bass Fishing In Oregon – 5 Best Bass Lakes
If you want to have a successful experience whilst bass fishing in Oregon, you have to visit the right spots. A good number of lakes in Oregon support Bass fish. Largely because they are the ideal temperature and, have perfect hiding places/habitats for bass, and contain a healthy amount of prey fish.
In this post, we will look at the best bass fishing lakes in Oregon. Where applicable we will include a google map and a few tips at the end that you can use to make your Bass fishing successful.
5 Best Bass Lakes in Oregon
1. Tenmile Lake Oregon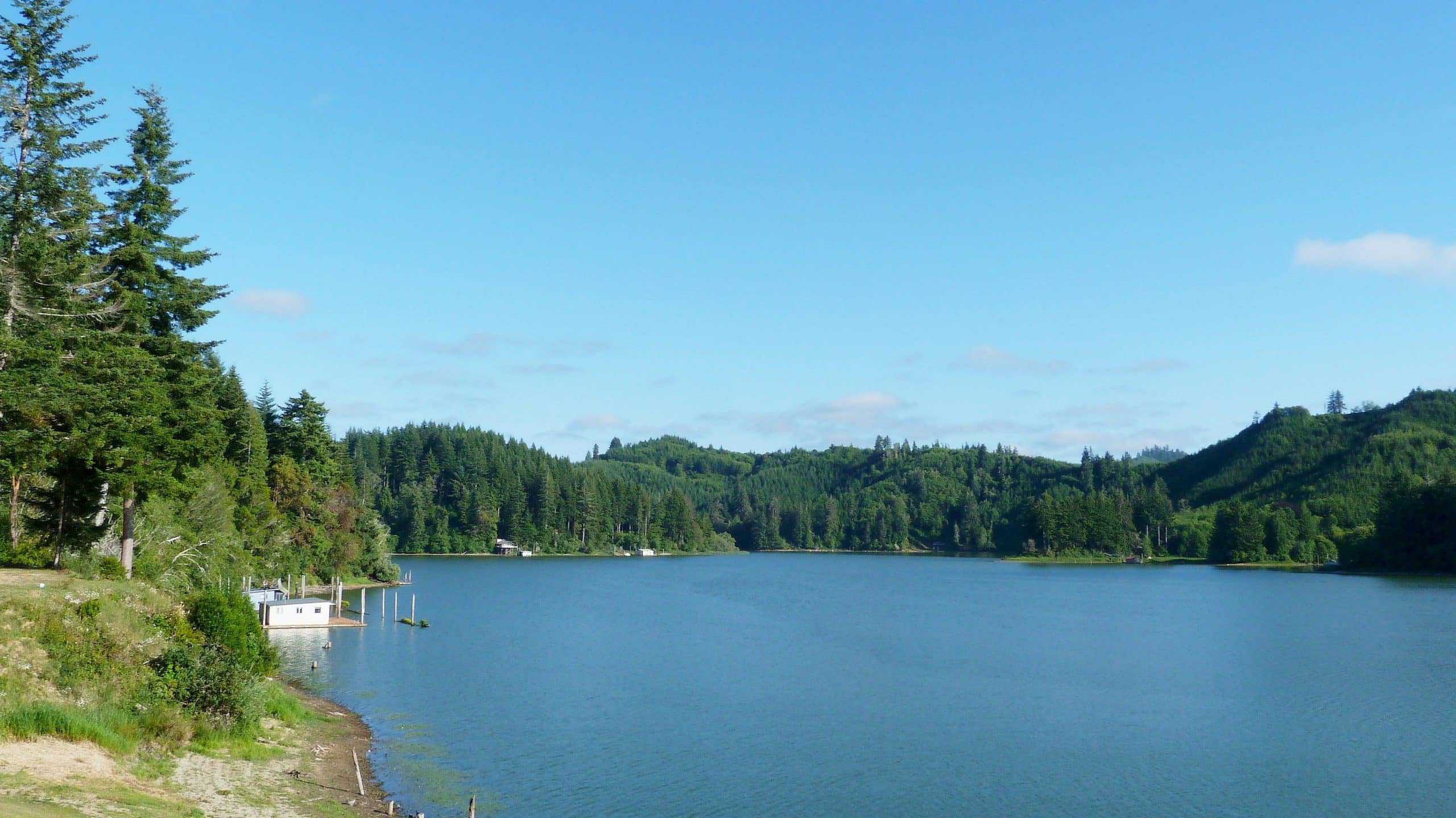 The Tenmile and North Tenmile lakes connected with a boatable channel are, without doubt, the best bass lakes in Oregon.
Despite this being the common stop for many bass anglers, the lakes continue to support large Bass populations, many of which are medium and large-sized.
There is a vast range of water weed and docks for Bass to hide, capture their prey and use during spawning season. If you use a boat to fish sections where the water is ultra-clear, it's likely that you'll come across some of the best largemouth bass in Oregon.
Tenmiles is that good, it's often the go-to fishing spot for competitive anglers competing against each other for the best largemouth bass in Oregon.
Other fish you might come across are impressive numbers of panfish, including crappie, yellow perch, bluegill, and bullhead catfish. Tenmiles is also stocked with rainbow and native cutthroat trout.
Tenmile Lakes Association Website
Google Map:
2. Lake Lytle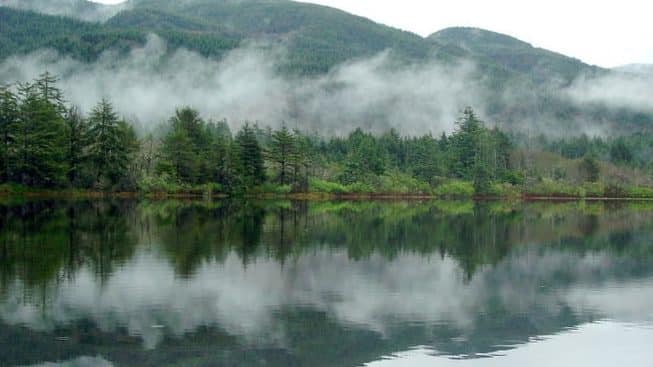 If you cannot make it to the larger Tenmile lakes, this is an excellent bass fishing lake in Oregon to try out.
The lake is south of the Umpqua River and has a good deal of high-quality largemouth Bass.
It also hosts a decent population of healthy smallmouth Bass. Bass can be caught here all months of the year, but taking advantage of the warmer temperatures during summer and spring might be the way to landing your personal best.
You might have the best success fishing near the docks, shoreline weeds and submerged structures, like logs. Bass like to hide amongst cover and structures preparing to strike at any unsuspecting prey fish.
Google Map:
3. Lake Selmac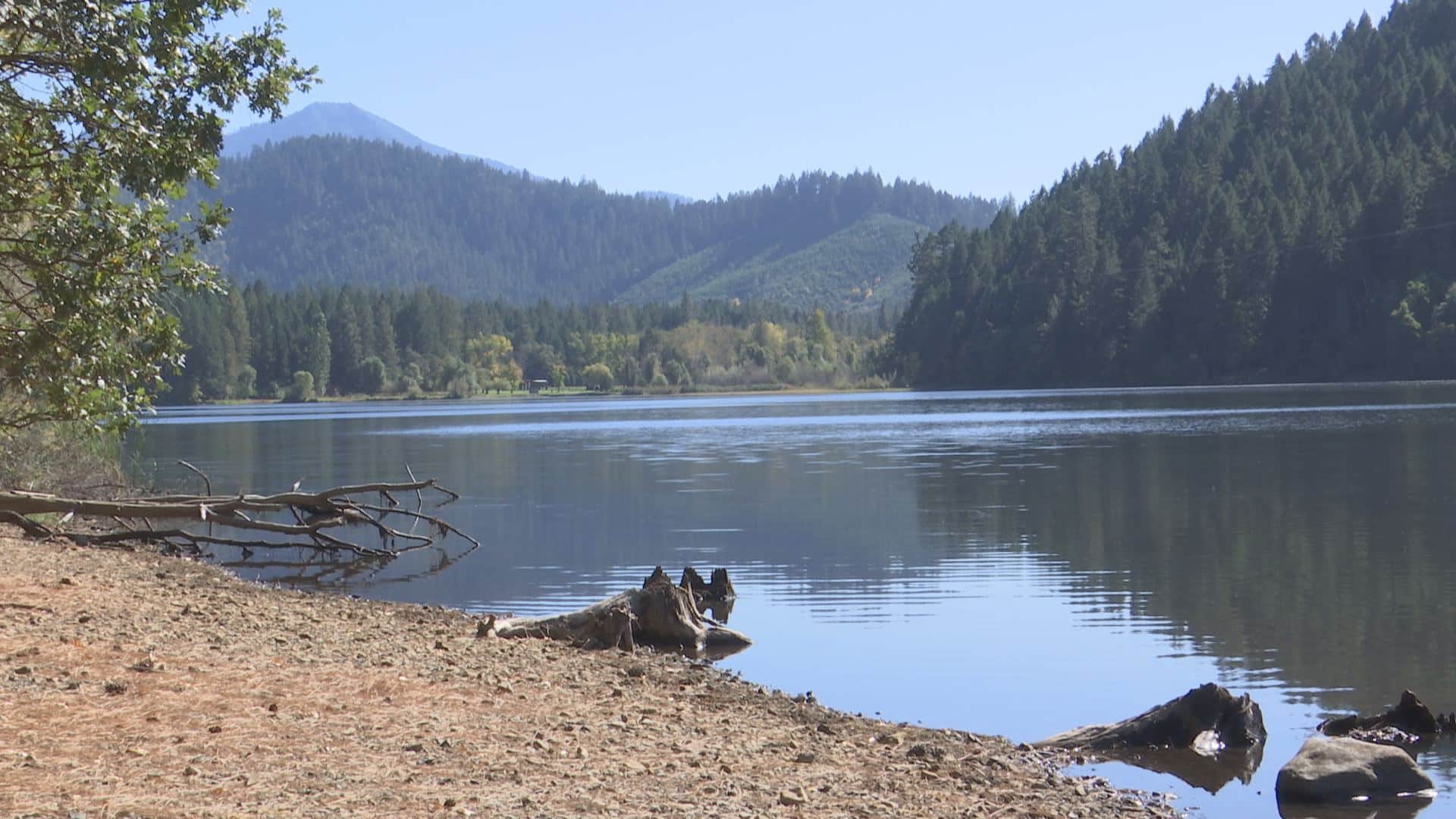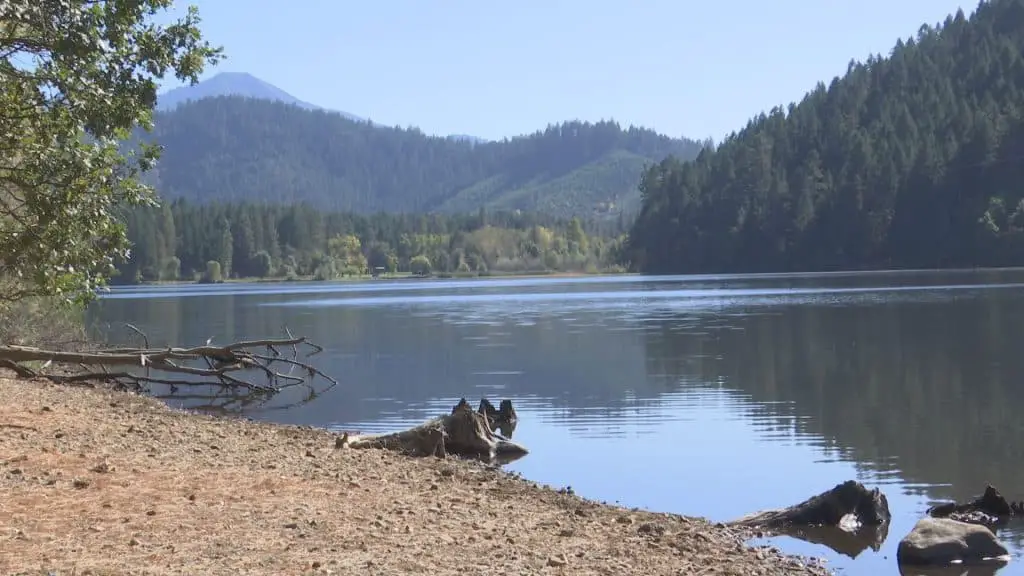 Selmac is the heart of Bass fishing in Southern Oregon. It is not that large, but for its size, it produces large-sized, high-quality Bass.
If you are looking for shallow water fishing, this is the perfect spot to test your angling skills.
Fishing here is not dependent on seasons as the area warms up quickly and supports bass all year.
There are many woody structures and water weeds that form a perfect hiding place for bass, if the water is clear enough, you can spot these structures in the water and make them a target for you lures.
Lake Selmac is also stocked with plenty of rainbow trout and various panfish species.
Many anglers agree that Selmac is one of the best lakes in Oregon to catch double-digit Bass, but bear in mind that ODFW (Oregon Department of Fish & Wildlife) has placed a one-bass daily limit on Selmac. And, it doesn't host competitive bass fishing comps like on Tenmile.
Google Map:
4. Henry Hagg Lake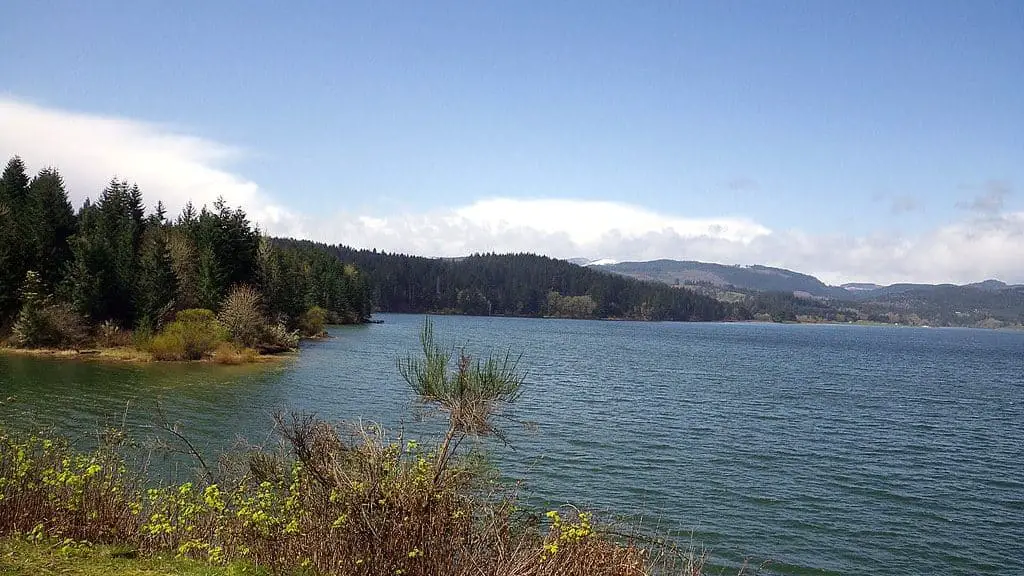 This lake is home to many medium-sized smallmouth bass fish, and the coves can be successful in landing you some largemouth bass as well.
In this lake, the fish tend to gather in creek arms, especially during the spawning period, which occurs April-May time in the spring, and the second spawn is Aug-Sept later in the year.
Henry Hagg is also stocked with other species of fish, including; bullhead catfish, yellow perch, bluegill, crappie and some native cutthroat trout.
Again, there are some ODFW regulations at Henry Hagg, with you only allowing to bag one bass per day. But, always make sure to double-check their site for any regulation changes.
Google Map:
5. Cullaby Lake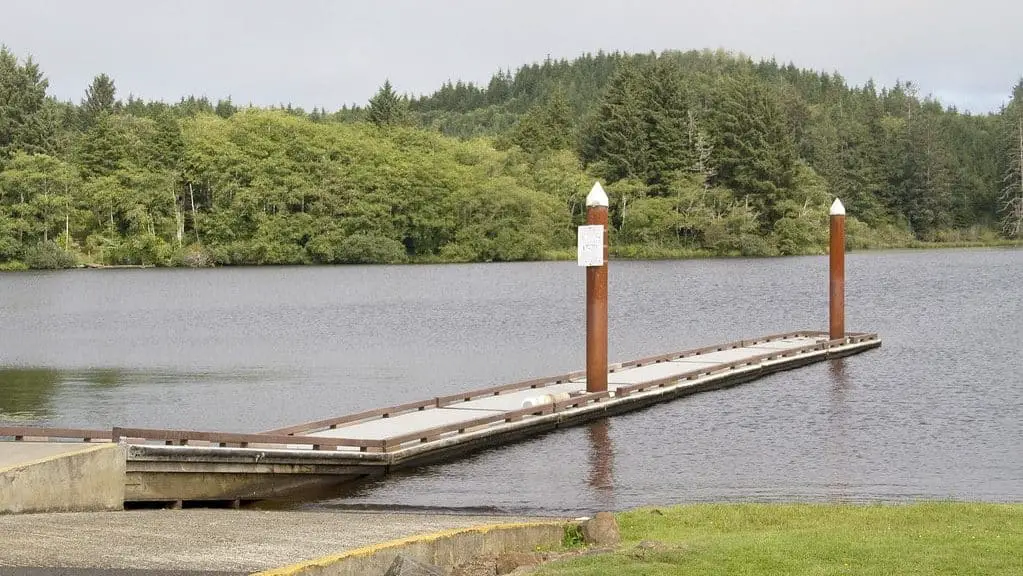 Located between Astoria and Seaside, Cullaby Lake is one of the North's Coast best Bass lakes in Oregon.
This fishing spot is characterized by medium-sized premium Bass. Sometimes bass tournaments are held at Cullaby lake, which is a testament to how good it can be, however some anglers report hot and cold action here.
Your best chance of success would be to learn the lake as best as possible, figure out the structural hiding spots and spawning areas of the bass.
Excessive aquatic weed growth can make fishing for bass from the bank difficult in summer, ideally, you will be able to use a boat to reach clearer and less obstructive waters.
Other warmwater game fish that at times can be found in Cullaby bluegill, crappie, yellow perch and brown bullhead.
Google Map:
Bass Fishing In Oregon – Top Tips
Where do bass like to hide?
Bass will hide in any place that is calm, warm, and noise-free. You will find Bass among aquatic vegetation, under roots of submerged trees, between rocks, and under laydown logs and logjams. Essentially bass can be found amongst heavy cover and structures. They hide in these areas waiting for a prey fish (or your lure!) to pass by.
Expert Bass fishing tip: Go fishing during the spawning period- Bass fishing is more yielding during the spawning period as the fish are available in large populations. The spawning period may vary from one location to the other but mainly occurs in April/May and August/September.
How should you prepare for your bass fishing trip?
Check the weather

Don't waste your time going out for Bass fishing when the weather is not favorable, as, most likely, you will not get a good catch. Generally, you will have a good time when the temperatures are warmer; such as, when bass are spawning in spring leading into early summer.

However, reach out to people who constantly fish at the spot you want to try out for more guidance on the best weather to fish for Bass there.
Check tackle box and gear

Practice your casting before you head out to make sure that you are ready and your Carolina rigs are holding up.

Before you head out, organize your lures so that you will be ready for a catch anytime you hit a favorable spot.

Replace all damaged hooks and at the start of the season, and get new lines on all your reels (see reviews for braided lines, mono line, fluoro line). Lastly, ensure that you have enough leaders, swivels, floaters, and sinkers.
Final Words
Oregon is a hub of Bass fishing, with many lakes, rivers, and creeks to test your angling skills in. Bass and other species of fish like panfish, trout, catfish, bluegill, and perch are plentiful throughout Oregon.
You'll probably have more luck fishing throughout the spawning months, when the weather begins to turn warmer, however, you will see anglers on these lakes all year round.
We truly hope that this article has helped you find the best bass fishing lakes in Oregon. Happy fishing!