Ice fishing in Colorado – Our top 5 spots of 2023
In recent years, Ice Fishing in Colorado has become increasingly more popular because Ice Fishing is a great way to have fun in the colder months.
Fishing from the middle of a lake without needing a boat means you can catch some huge fish which you wouldn't otherwise get the opportunity to from the side of a lake in the warmer months.
When is the best time to go Ice Fishing in Colorado?
December to late February is typically when the conditions are right for Ice Fishing- this is known as the 'main season'.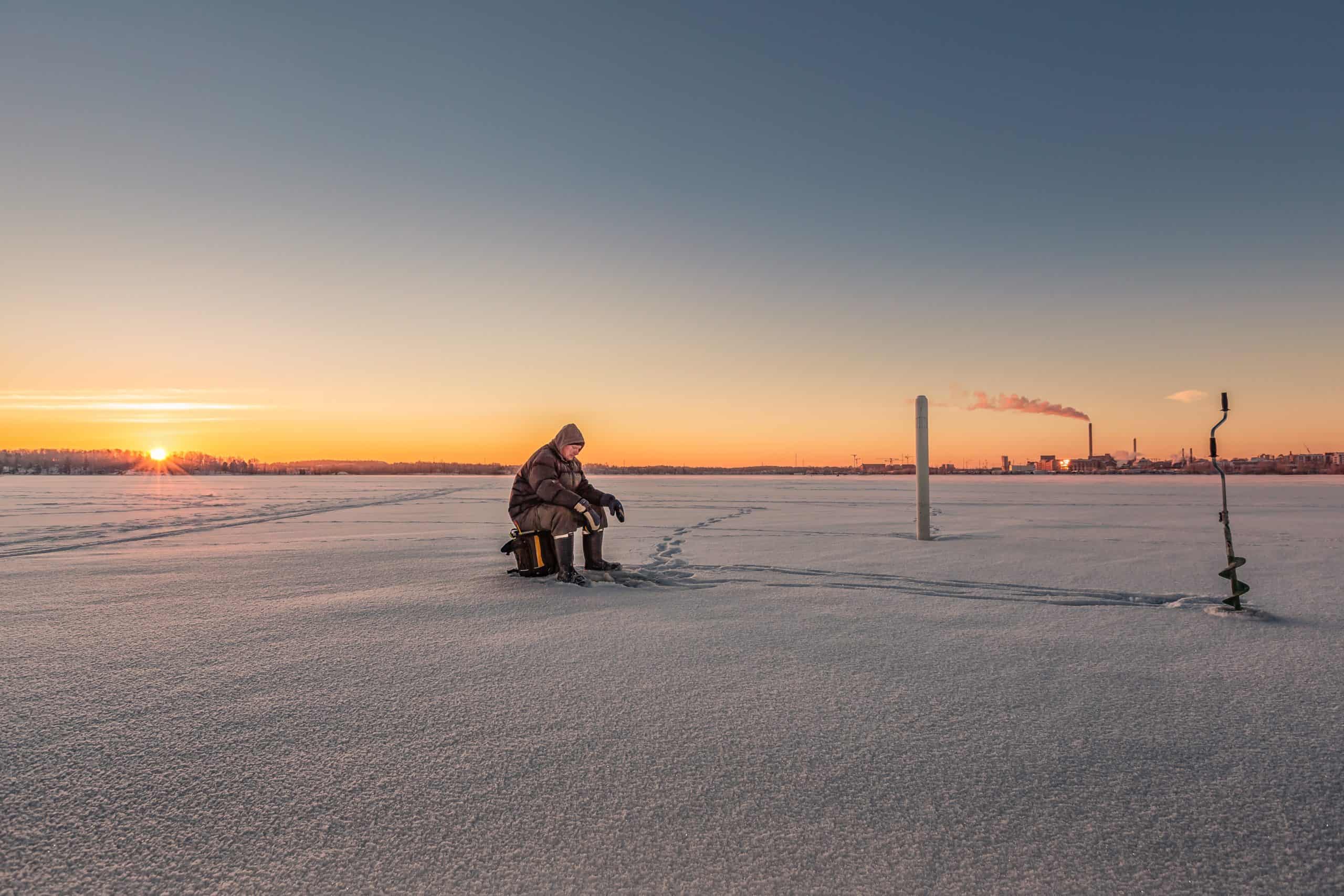 Before heading out on the Ice it is good to get some advice from a local tackle shop as this may improve your chances of hooking a fish- if you have not been Ice Fishing before or are a beginner then it is best to read an Ice Fishing – Beginners guide.
There are many amazing spots great for Ice Fishing in Colorado- but here are our favourites:
Eleven Mile Reservoir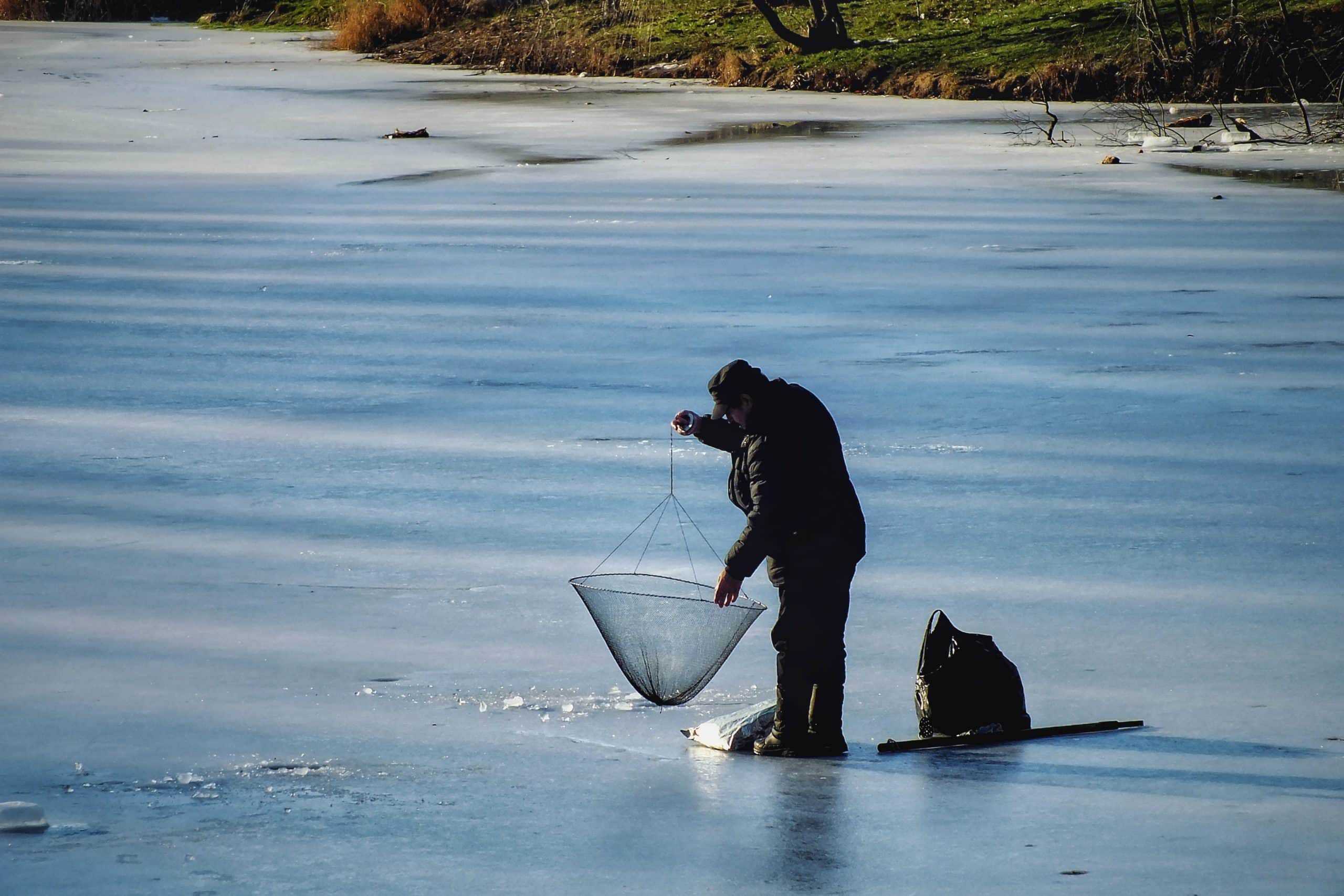 This is our number one favorite spot due to its famous Rainbow Trout- there have been plenty of large Rainbow trout caught at this amazing location- some measuring up to 20 inches long.
If you are wanting to stay for a few days then this is a great location with areas to set up camp- but ensure you bring the correct equipment as the nights can be extremely cold.
Species of fish commonly found here include Cut throat Trout, Kokanee Salmon, Rainbow trout and Brown trout.
Location: Park County, Colorado (Located 1 hour west from Colorado Springs)
Chambers Lake
This lake is another great contender in our top 5, Chambers Lake is 250 acres and it has been known for anglers to catch Lake Trout between 16-18 inches.  
If you get lucky, you may even reel in a Kokanee Salmon which if definitely worth a try. Amazingly, this lake can stay frozen until march or if you're lucky,  April – which means you have plenty of time to visit.
Species of fish commonly found here include Cut throat Trout, Rainbow Trout and Lake Trout.
Location: Larimer County, Colorado (Located 2 hours west from Fort Collins)
Trinidad Lake State Park
For us, this has to be one of the most impressive lakes for ice fishing in Colorado due to its huge number of trout. It is a well-known fact there are over 50,000 trout in Trinidad Lake State Park each year which means you are almost guaranteed a catch every time.
As well as being very well populated, this lake is also known for its stunning views of the surrounding mountains which will make the time spent out on the ice just that little bit better.
Species of fish commonly found here include Rainbow Trout, Brown Trout, Walleye, Bluegill, Wiper, Crappie and Large-mouth Bass.
Location: Las Animas County, Colorado  (Located 20 minutes north of the Colorado/New Mexico Border)
Harvey Gap Reservoir
This lake is a firm favorite for many winter anglers. Harvey Gap Reservoir is 190 acres and sits at an elevation of 6,500 feet and at the south end of the reservoir lies 'The Grand Hogback' – the ridge that marks the edge of the Rocky Mountains.
The spot best known in previous years is around the boat ramp, so head there if you would like to try your luck in Harvey Gap's 'best fishing spot'. Deeper parts of the reservoir tend to have more perch catches-  speaking to anglers from previous years, the advice they have given is mealworms and shrimp work well for these fish.
Species of fish commonly found here include catfish, largemouth and smallmouth bass, perch, crappie, rainbow trout and northern pike.
Location: Garfield County, Colorado (Located 30 minutes west of Glenwood Springs)
Chatfield Reservoir
This reservoir is a huge 1,355 acres and has a full variety of fish. It is known that trout around 18-25 inches long as well as Walleye up to 2 feet long are a common catch here- because this reservoir is stocked by the Colorado Division of Wildlife, you do not need to worry about going late in the season or having a day with no bites.
Species of fish commonly found here include trout, walleye, yellow perch, crappie, and bluegill.
Location: Douglas and Jefferson County, Colorado (Located under an hour south of Denver)
Please ensure you are well equipped for your ice fishing trip as it will make your experience much more enjoyable. We hope we helped you find the ideal spot for your Ice fishing trip to Colorado.
Related Posts: