The Clearest Lakes in the US – 10 Of The Best (2023)
United States is home to a huge number of lakes. Here we have listed the top 10 clearest lakes in the USA where you can take a dive, swim, rent a boat or just hang out on your family vacation.
Everyone knows of the extreme natural wonders in the United States of America. Check out these 10 lakes for the clearest, cleanest and most breath-taking views the country has to offer. Aquatic views just don't get better than this.
Regardless of why you're deciding to visit of of the best lakes in America whether it be boating, swimming, fishing or any other watersport… Great views and even better fun awaits!
Number 1: Lake Tahoe, Cali/Nevada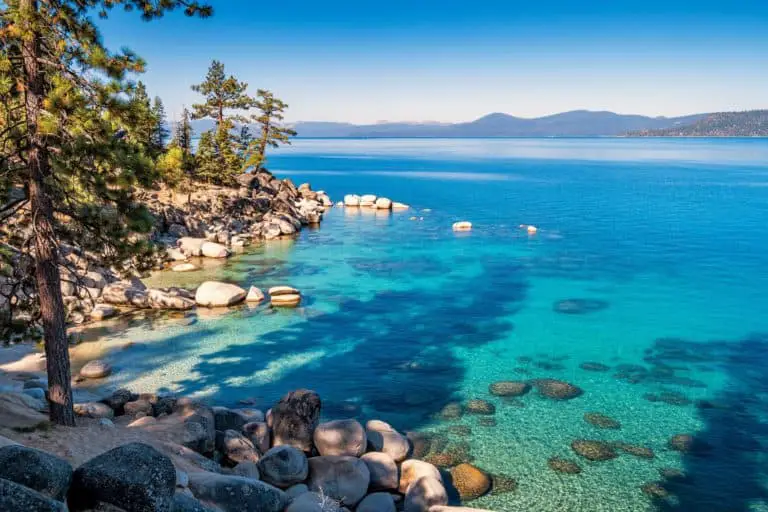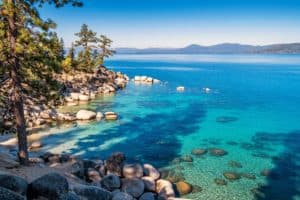 Split between Cali and Nevada, Lake Tahoe is North Americas largest alpine lake. This huge but stunning stretch of water is situated in the Lake Tahoe Basin in the Sierra Nevadas 6,225ft above sea level. Reaching depths of 1,645ft deep, the crystal waters are home to a vast array of aquatic life.
Many people can attest to the clarity of the ancient lake, giving it the crown of North Americas clearest lake. Not only is the lake itself a natural wonder, but the area its based in, shouldn't be over-looked; Hike trails, mountain bike, ski in winter… The list of adventurous outdoor activities you can do here goes on. Lake Tahoe racks up a popular 3 million visitors every-year. So please if you do decide to visit this stunning lake then please leave it as beautiful as you found it!
Check out Lake Tahoe's official website here. They even have webcams where you can view areas of the lake in real time!
Map & Directions:
Number 2: Crater Lake, Oregon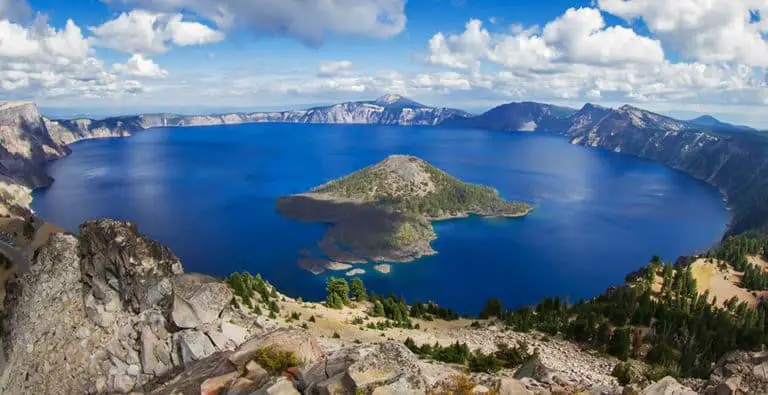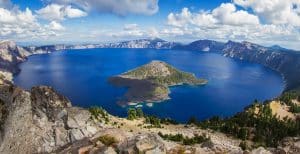 Mount Mazama is an ancient volcano situated in Oregon. Once a towering and now home to one of the most picturesque views in all of America. Crater lake is actually the caldera of Mount Mazama, the lake was formed over 7,700 years ago following a violent eruption. Extremely recognisable from its deep blue water crater lake is the deepest lake in all of the USA. The only way this lake remains filled is via rainfall and snowfall and therefore is extremely clear and clean.
"Old Man of the Lake" is a century old tree stump, 30ft long which has floated vertically in crater lake. Like most lakes the opportunities for outdoor activities in the area are endless. If you're all about seeing breathtaking views then dont leave this one off your list!
Check out more info about the lake here.
Map & Directions:
Number 3: Lake Coeur d'Alene, Idaho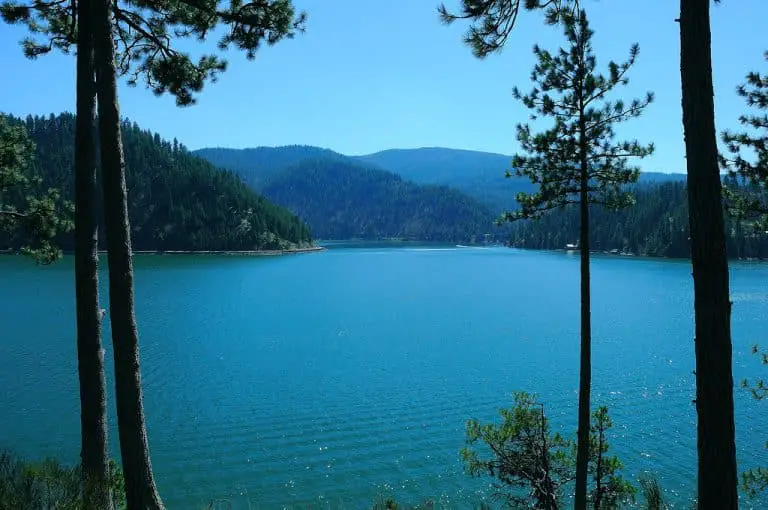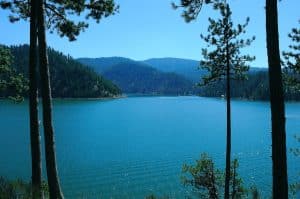 Idaho is home to over 55 lakes which were formed by glaciers in the ancient ice age. Spectacular views and even more spectacular water can be found in Lake Coeur d'Alene. Stretching a massive 25 miles, you definitely won't run out of water to travel and pictures to take!
You can even check out some of the amazing wildlife here, including bald eagles.
Check out more info about the lake here.
Map & Directions:
Number 4: Lake Chelan, Washington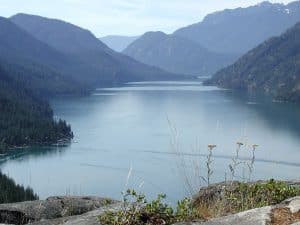 Washington is home to this massive beauty. Explorers can check out all 50.5 miles of Lake Chelan and all of the natural wonders it beholds.
The lake is the 'gateway' to the North Cascades National Park. Depths of 1,486ft make it the 3rd deepest lake in all of America. Visitors can take in the sights along the water or check out the beautiful vineyards, mountains, and small towns that surround the lake.
Get some more info on the lakes official website here.
Map & Directions:
Number 5: Lake George, New York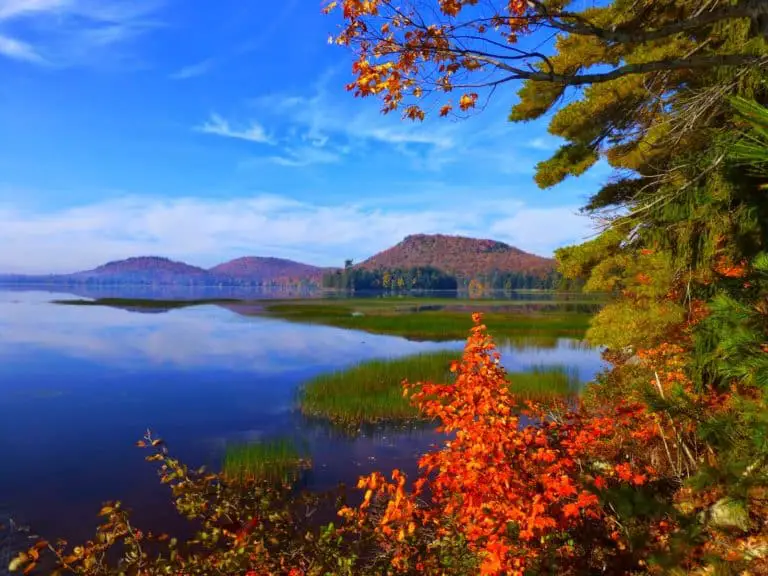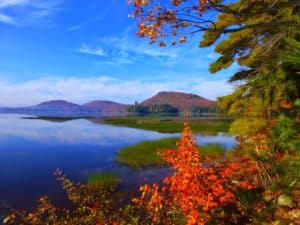 Over 50,000 visitors swarm from all over America every year to check out the gorgeous views and the deep blue waters Lake George has to offer. Most water-sporting activities are on the cards here from water-skiing, rafting, kayaking and jet-skiing. Many visitors like to stop at Lake George RV as it's only a few minutes away from the lake.
Also known as the 'Queen of the Lakes', Lake George and it's 32 miles long stretch of water area truly a sight to behold.
There is some more info on the Lake George website here.
Map & Directions:
Number 6: Flathead Lake, Montana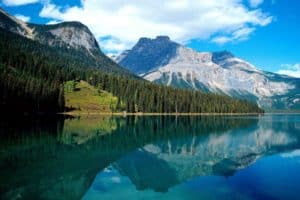 At Flathead lake in Montana, visitors can sit back and take in all 188 square miles of shimmering water and endless water-sporting activities. Flathead lake is the largest natural freshwater lake west of the Mississippi.
Water-sports aren't the only thing going down here. Many people come for the beautiful cherry orchids, wild birds, amazing golf courses and a vast array of wildlife.
Get some more info on the area here.
Map & Directions:
Number 7: Hanging Lake, Colorado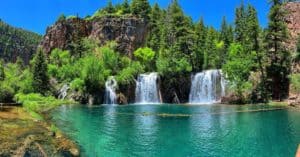 There is something spectacular about crystal clear turquoise water which just makes your jaw drop. Hanging Lake is known for such sights. Situated on the edge of Glenwoods Canyon cliffs this natural wonder is a rare example of water formed by limestone deposits. Follow the Hanging Lake trail – one of the most walked trails in Colorado, to get to the lake.
You can find some more information on this stunning lake here.
Map & Directions:
Number 8: Newfound Lake, New Hampshire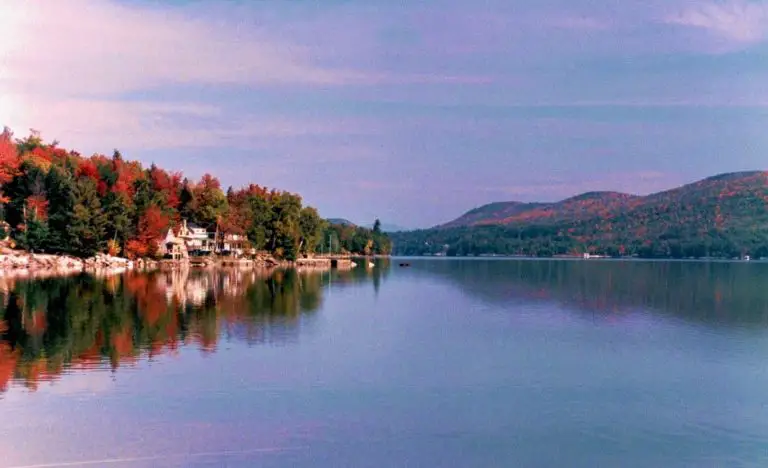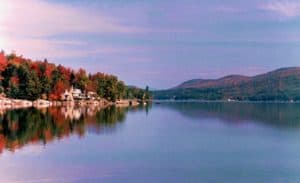 Not only is this area home to beautiful mountains and vast woodlands, but one of the clearest lakes in America also resides here. Newfound Lake is found in Central New Hampshire. Underground springs ensure the water in this lake is refreshed at least twice a year.
On the west shore, Wellington State Park offers visitors the chance to take a dip in the water at the largest freshwater swimming beach in New Hampshire.
Check out the lakes official website here.
Map & Directions:
Number 9: Torch Lake, Michigan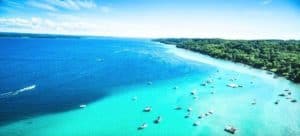 Want to see a lake that looks exactly like the Caribbean sea? Another one of the clearest lakes in the USA and also home to beautiful turquoise waters creating Michigans longest inland lake. Torch Lake is 1 of 14 chain lakes which are all connected by rivers throughout Michigan, many visitors take on the boating challenge of exploring all 100 miles through many lakes. Get out on this clear lake by boating, kayaking, windsurfing, sailing and more.
Get some more information here.
Map & Directions:
Number 10: Deer Lake, Minnesota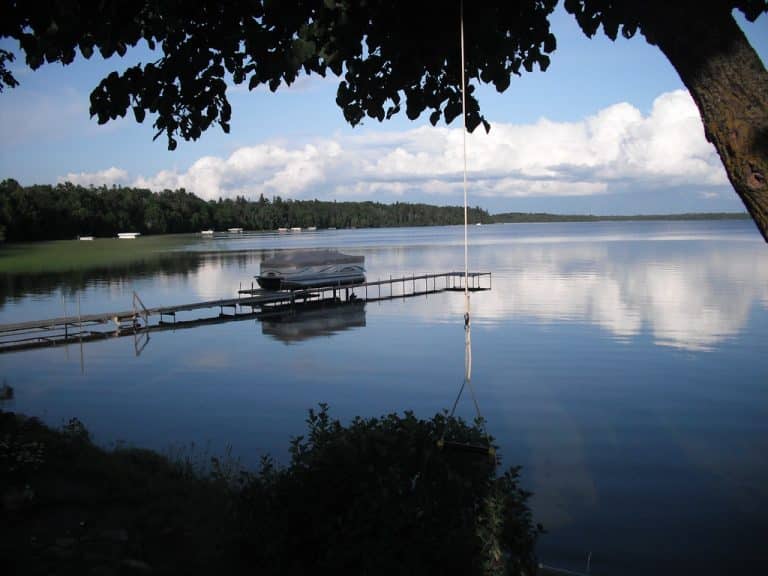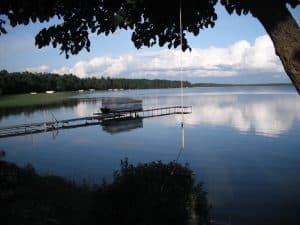 Exceptional clear water caused largely by rainfall, this stunning lake spans roughly 4,000 acres, however it reaches a depth of only 121ft. Many boaters battle with reefs and rocks which can present quite the navigational challenge. Deer Lake is sometimes referred to as lake of the changing colours as occasionally in bright sunlight the water is changed from blue to green due to the lakes high mineral content.
Check out the  Minnesota's Lake Associations official website here.
Map & Directions:
In conclusion, every single one of these 10 lakes are stunning and offer incredibly picturesque views that anyone would enjoy. In our minds all of them share the crown for the clearest lakes in the US.
Have you visited and of these gorgeous lakes? And which ones are you planning to visit? Leave a comment below, we'd love to hear your stories!